Allowing Popups in Chrome - Student
This tutorial will show you how to quickly allow popups on a specific website.  In these examples, it will be specifically for Benchmark, but you can apply these steps to any website. 
Step 1: Login
Go the website that you think is blocking popups and log in.  For this example, I am going to Benchmark (https://iusd.benchmarkuniverse.com/#).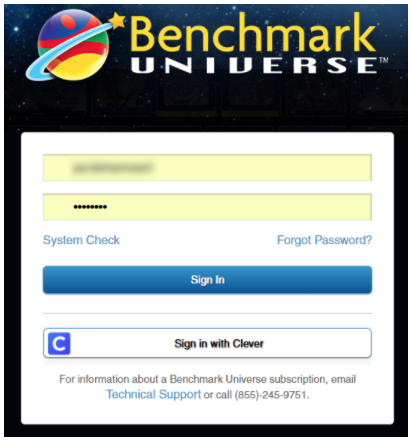 Step 2: Allow Popups
By default, the popups are blocked for Benchmark.  Once you are logged in:
1. Click on "Secure" in the URL. 
2. To the right of Popups, click on the drop arrow.
3. Click on "Always allow on this site".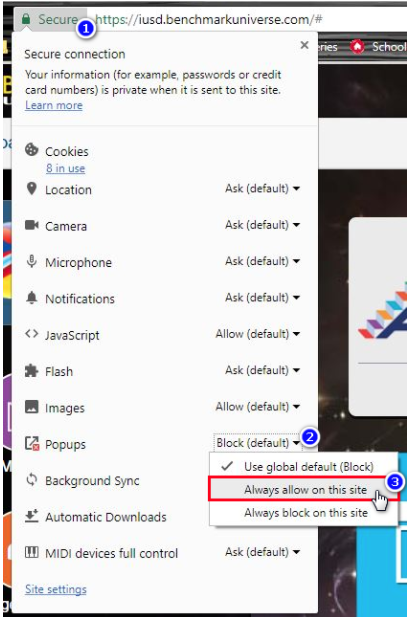 You may need to refresh your browser for the changes to be effective.