WHAT IS THE PURPOSE OF THIS TUTORIAL?
This tutorial will provide a step-by-step guide on how to reset the password for your IUSD Account. The password reset process outlined in this tutorial will apply to all of your accounts, including, but not limited to, Outlook and Google. It is important to note that the password reset may take up to 10 minutes to fully update across all applications.
---
STEP 1:
Go to

iusd.okta.com

and login.
Log in using your IUSD username and Password
(I do NOT know my IUSD Username and Password)
---
STEP 2:
Once you are logged in, click on your name located in the top right corner of the user dashboard.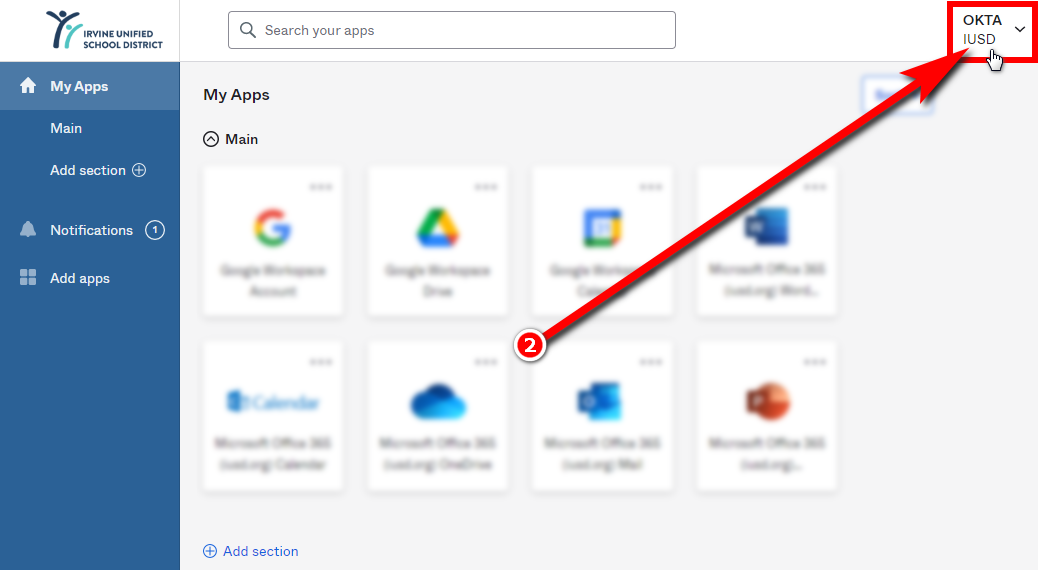 ---
STEP 3:
Click on "Settings" from the drop-down menu.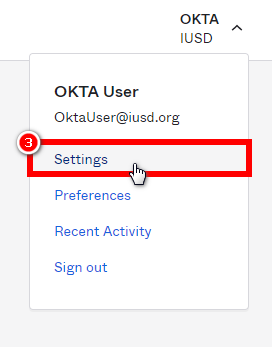 ---
STEP 4:
Under the "Change Password" section:
Enter the "Current Password"
Enter the "New Password" that you would like to change it to.
Click on "Sign me out of all other devices"

Signing out of all devices will remove all devices connected to your account. This is an added layer of security to make sure nobody else has access to your account.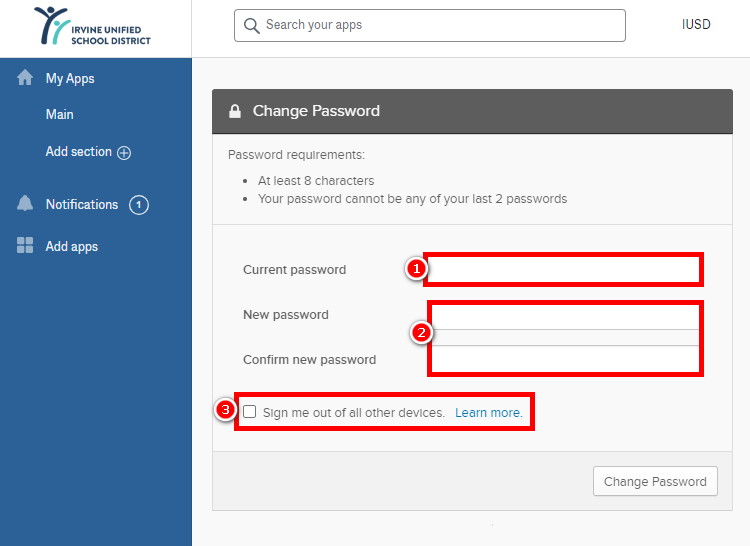 I Do NOT Know my Username or Password
IUSD Username:
Your IUSD username will be a combination of your graduation date followed by your last and first name. Please note there are no spaces and/or dashes in between your first and last name.
Example: 31smithbob
IUSD Password:
If you do not remember your IUSD Password please reach out to helpdesk@iusd.org and our team will be able to assist you in resetting your password.
---
This document was created for Irvine Unified School District by the Information Technology Department.
If you have any questions, submit a new ticket or email us at helpdesk@iusd.org.