This tutorial provides the instructions to set up your Observer account to view your student's account.
Step 1: Open up Account Settings
In your Canvas observer account, click on Account in the left margin, then Settings.
Step 2: Open up Observing
Click on Observing. You will then see the students you are currently observing and will have the option to add new students.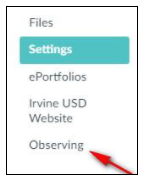 Step 3: Adding Students
To add a new student to observe, enter the username and password for the student, then click on +Student.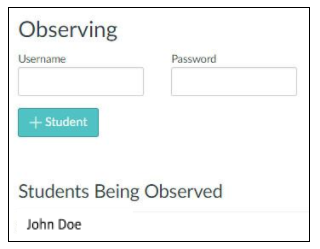 This document was created for Irvine Unified School District by the Information Technology Department.
Author: EdTech Help Desk
For technical assistance, please email helpdesk@iusd.org