You can create a new ePortfolio in your user settings.


Step 1: Open ePortfolios
In Global Navigation, click the Account link [1], then click the ePortfolios link [2].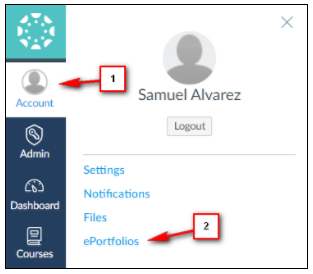 Step 2: Create an ePortfolio
Click the Create an ePortfolio button.

Name your ePortfolio by typing in the ePortfolio Name field [1]. Decide if your ePortfolio will be public [2] (you can change this setting later) and then click on the Make ePortfolio button [3].
Step 3: View ePortfolio
Once the ePortfolio is created, there are several options for creating content for your portfolio, including a wizard that will walk you through your creation, step by step.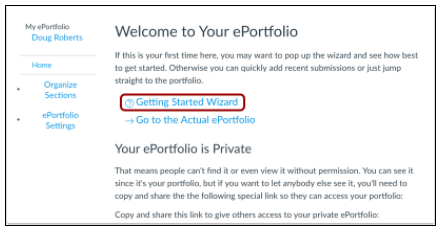 Step 4: Edit ePortfolio
To edit your ePortfolio settings, click the ePortfolio Settings link.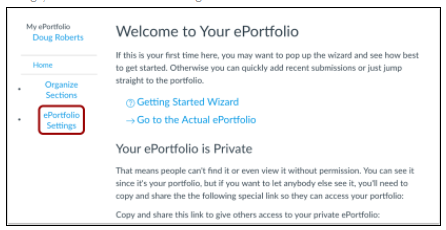 Step 5: Update ePortfolio
Edit the ePortfolio name or visibility option in ePortfolio Settings [1]. Click the Update ePortfolio button [2].
This document was created for Irvine Unified School District by the Information Technology Department.
Author: EdTech Help Desk
If you have any questions, submit a new ticket or email us at helpdesk@iusd.org.
Last Updated 8/30/2022 CK