WHAT IS THE PURPOSE OF THIS TUTORIAL?
This tutorial will show users how to access the Lexia Core5 app on an iPad. The Lexia app is required in order to access the application on an iPad.
Please refer to the iPad requirements at the bottom of this tutorial.
---
Step 1: Open App
Launch the Core5 iPad app.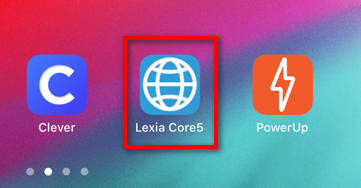 *If you do not have the app, you can download it for free from the App Store: Lexia Reading Core5*
---
Step 2: Teacher Email
When you launch the app for the first time, you will need to enter your teacher's email address to associate the device with IUSD.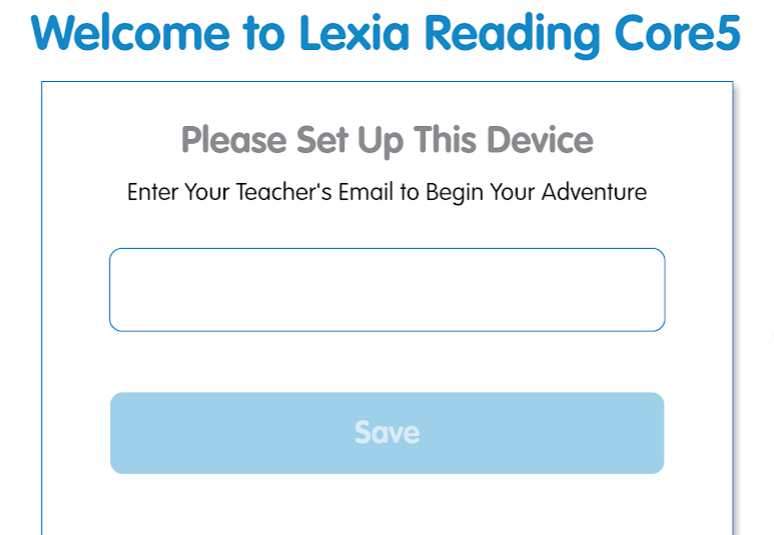 If you enter your teacher's email correctly, you should get to the screen below. Click "Go to Login."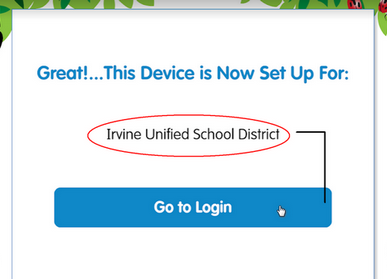 ---
Step 3: Log in with Clever
Once you get to the login page, select the "Log In With Clever" option.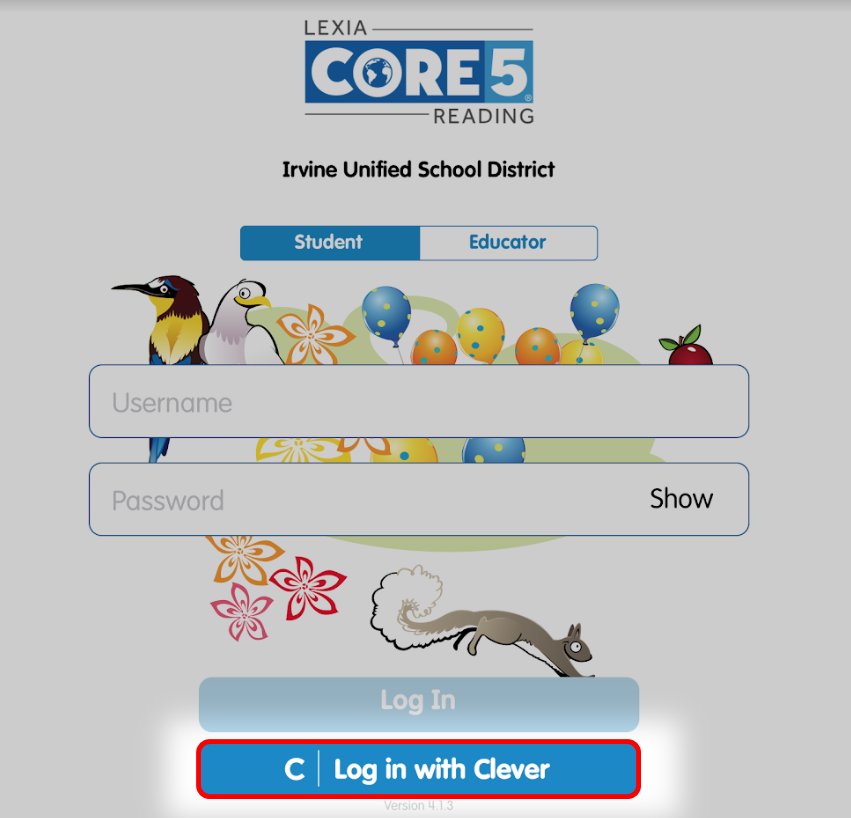 ---
Step 4: Log in
Select "Log in with Active Directory."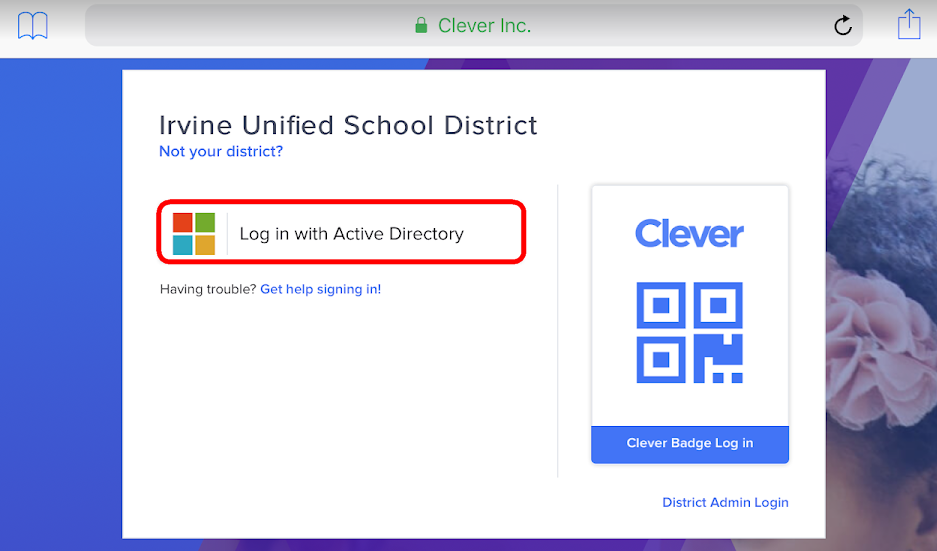 ---
Step 5: Login with Clever
Students login with their IUSD Clever credentials including @iusd.org with their username.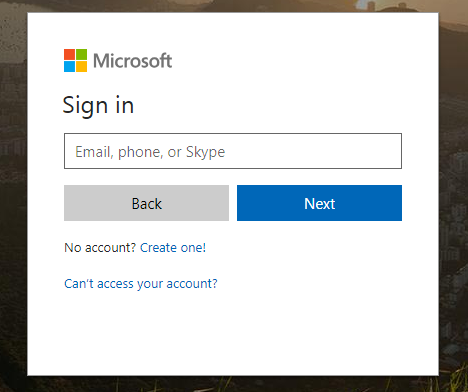 ---
Step 6: Open Core5
When you log in to Clever you should be prompted to open Lexia Core5, click "Open."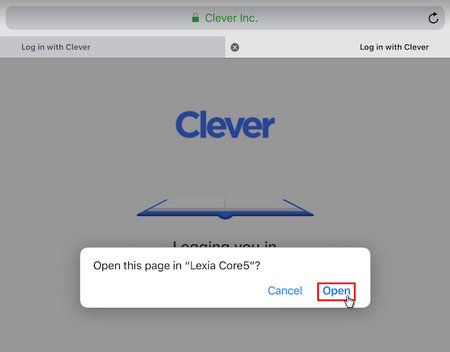 ---
iPad Requirements:
iOS 12* or higher
iPad (5th generation) or newer, iPad mini 3 or newer, iPad Air (all models), iPad Pro (all models)
1.9 GB for app (3.8 GB storage space for download)
Persistent Internet connection (minimal bandwidth is used)
* For the best experience, we recommend updating to the latest version of iOS. A minimum of iOS 14 is recommended. The Core5 app can run on iPads with iOS 12, but this is not recommended. Core5 does not run on iPads with iOS 11 and below.
---
This document was created for Irvine Unified School District by the Information Technology Department.
If you have any questions, submit a new ticket or email us at helpdesk@iusd.org
Updated 11/17/23 CK