This tutorial will provide you with how to access the myPerspectives LTI through Canvas.
Accessing the myPerspectives LTI through the Navigation Links
Navigate to the course where you would like to access the myPerspectives LTI, and click on myPerspectives (followed by the grade number for your course) in the list of Navigation Links.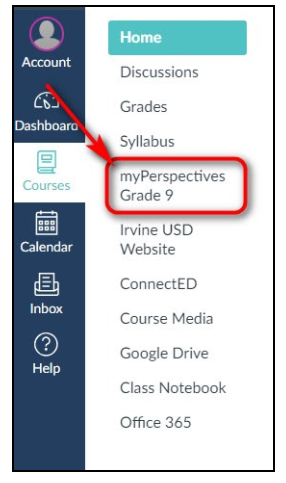 Once clicking on the myPerspectives link, you will see an embedded myPerspectives landing page in Canvas.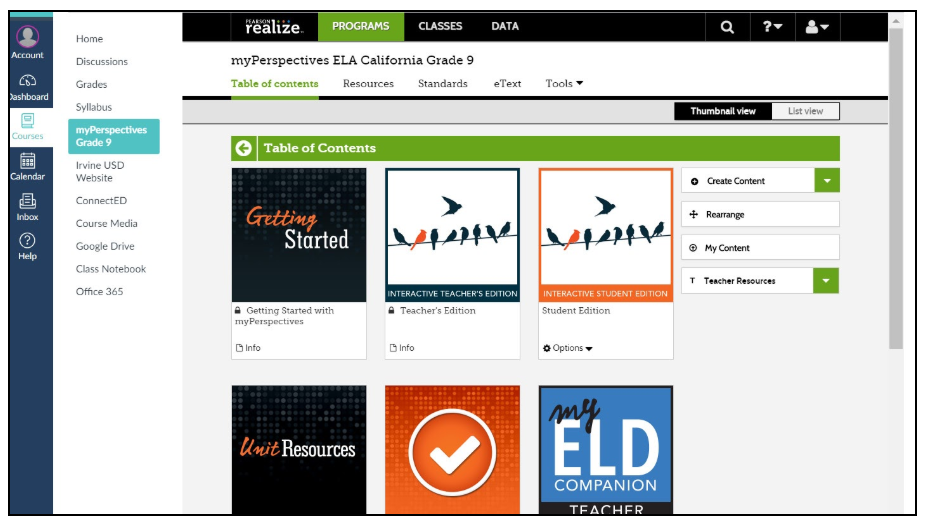 This document was created for Irvine Unified School District by the Information Technology Department.
Author: IUSD Edtech Team
For technical assistance, please email helpdesk@iusd.org