HMH Ed Pilot: Student Login
This guide will show students how to log in to the Houghton Mifflin Harcourt digital content. This content is being piloted in specific high school courses.
Step 1: HMH Ed
Visit https://iusd.org/hmhed and follow the instructions below. Please note the login process varies based on if you are at school or at home.
From a Chromebook while at school, you will be prompted to log in with your IUSD computer username and password (e.g.19doejohn) and click OK.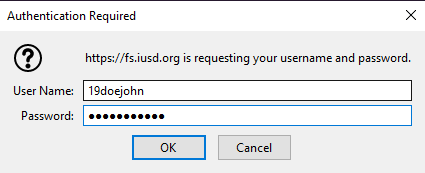 From Home, you will need to log in with your student "email" address, which is your IUSD username + @iusd.org. For example, 19doejohn@iusd.org.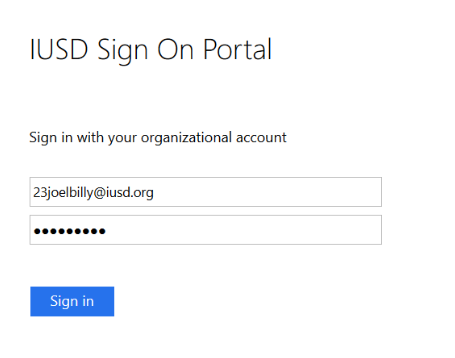 You are now logged in to HMH Ed and should see your class on your dashboard:
If you have any questions, submit a new ticket or email us at helpdesk@iusd.org.
Last updated 8/18/20 [KC]