This guide provides steps to add personal pronouns to your Canvas account. The pronouns will display with the username in the following areas in Canvas:
Assignment Peer Review Page
Comment Fields
Course Sections List
Discussions
Inbox
People Pages (Account, Course, and Group)
Student Context Card
SpeedGrader
User Navigation Menu
User Profile
User Settings
Step 1: Log in to Canvas
Visit https://iusd.instructure.com. Then, enter the username (without @iusd.org) and password, then click login.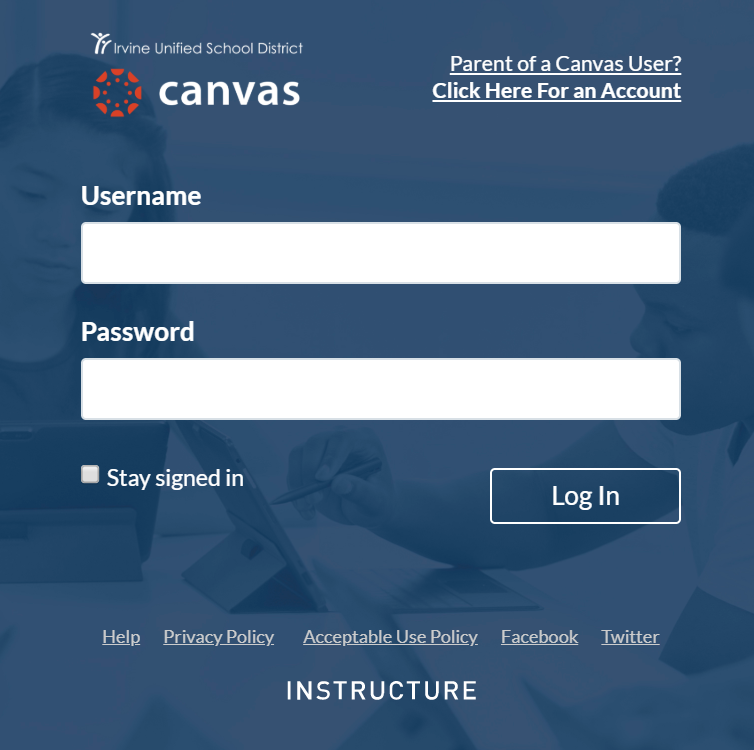 Step 2: Account Settings
Click on Account and then Settings:
On the right hand side of the screen, click on Edit Settings.
In the Pronouns dropdown, select your personal pronoun and click on Update Settings.
Your personal pronoun will now display after your name in the areas throughout Canvas listed above.
This document was created for Irvine Unified School District by the Information Technology Department.
If you have any questions, submit a new ticket or email us at helpdesk@iusd.org.
Last updated 8/30/2022 [CK]