IUSD has added the ability to pay your student's library fines online with a credit card or electronic check using MySchoolBucks. 
Parents can create an account at MySchoolBucks.com or by downloading the MSB Parent app on the App Store or Google Play.  See our Getting Started with MySchoolBucks article for assistance with the process.
Parent Dashboard
When you log into MySchoolBucks, you will see outstanding invoices for any library fines in Destiny assigned to your students.  These fines may be for lost or damaged school assets, including library books, textbooks, technology equipment, music instruments, or athletics uniforms.  To view details and make payment, you can click on Invoices under each student's name to view their specific invoices or click on the Invoices box in the lower right to see invoices for multiple students.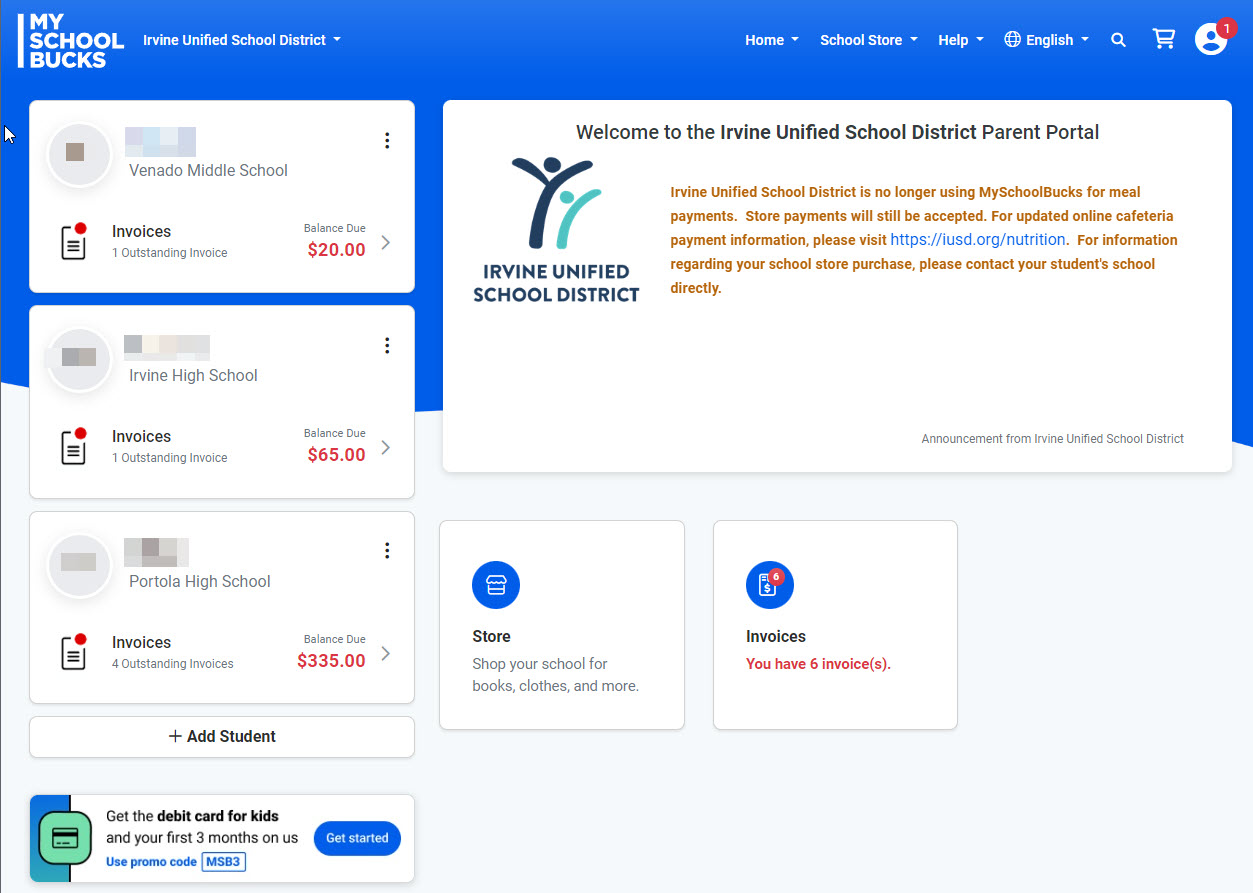 School Invoices
The School Invoices page will show you more details about the fine and what it was for.  Each invoice will show you the date the fine was added to your child's Destiny account (not in the mobile app), a description of the item, and why a fine was assessed (ex. LOST or DAMAGED).  It will show you which student it's for and the total amount owed.  If you still have questions about any of the fines listed, you can contact your school's library for more details.
Occasionally, you may see fines listed for items that were from a previous school.  For example, a high school student with a fine for a missing book from Middle school.  You can now pay for any of these items online, without having to send payments to multiple school sites.
You can Add All Invoices To Cart using the button at the top left, or select individual invoices to Add To Cart.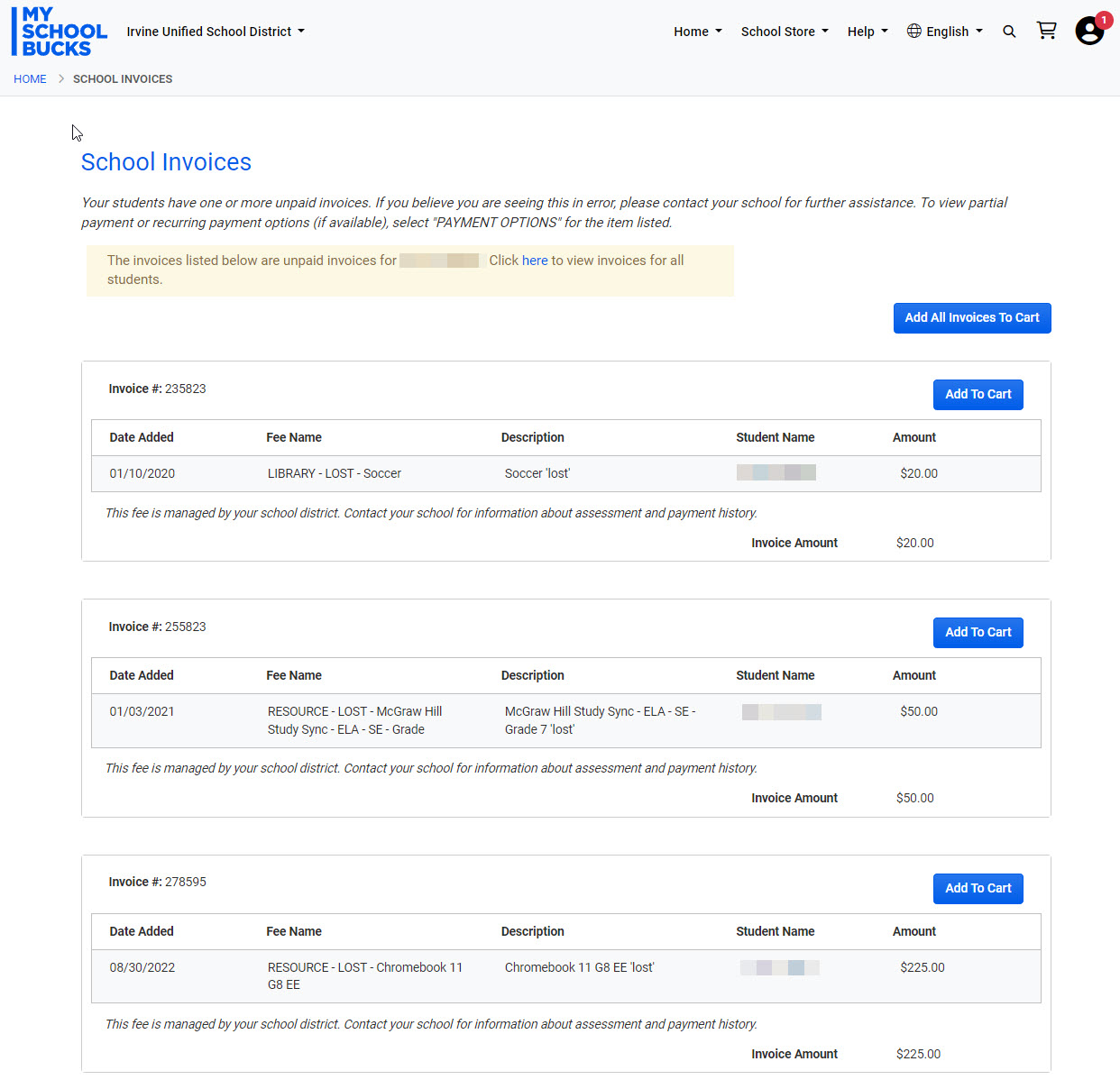 Check Out and Order Tracking
Selected invoices will be placed into your shopping cart, and you can check out from there.  MySchoolBucks allows you to use an electronic check or credit card to make payments. 
When checkout is complete, you will get a confirmation email, and you will be able to track any past payments in "My Order History" under your profile.
Invoices paid via MySchoolBucks will clear the fines in Destiny automatically, no further action is needed.  Your school's library media tech will be able to look up the payment record in Destiny in case there are any questions.