Updating the Correspondence Language Field in Parent Portal
SchoolMessenger will use the Correspondence Language field in Aeries for communication preferences.  If a parent wishes to change the language that their messages are received from SchoolMessenger, they can do so in Parent Portal by following the instructions below.  
Step 1: Parent Portal
Log in to your Parent Portal account at https://my.iusd.org.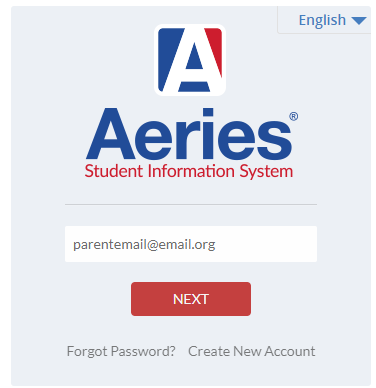 Step 2: Correspondence Language
Click on Student Info and then Data Confirmation.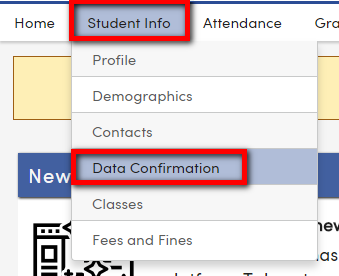 Click on the Student tab to view the Correspondence Language information.  If you would like to make any changes, please click the Change button.  

After you have selected the language desired, click Save.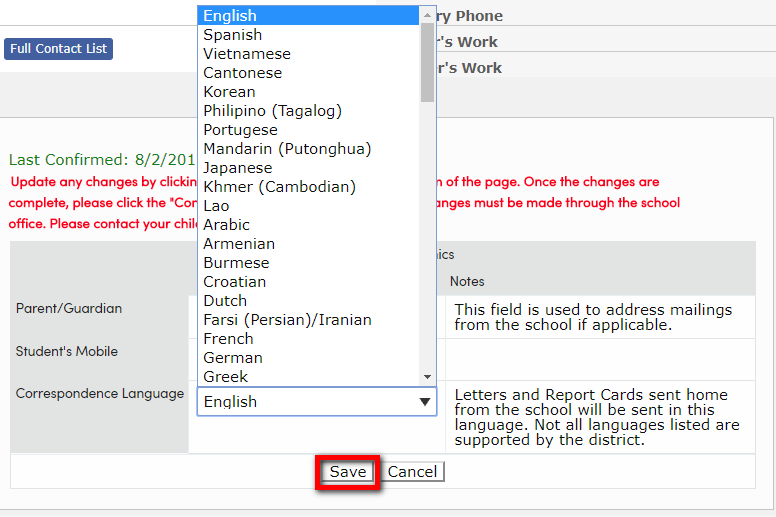 Please note that not all languages listed here are available for translation through SchoolMessenger.