The purpose of this guide is to show parents how to find their child's IUSD username and 9-digit student ID number (Also known as Permanent ID) in Parent Portal.
Step 1: Login to Parent Portal (my.iusd.org)
Once you login to Parent Portal, click on the

Student Info

tab

Click on

Demographics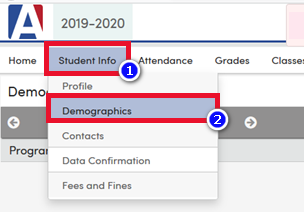 Click on

Student Data 2

Username

: Network Login ID

Student ID #

: Student ID (9-digits)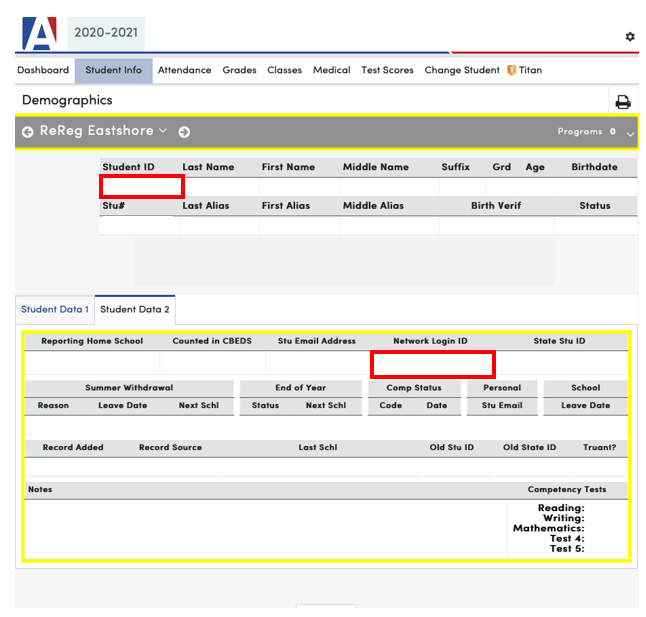 Tips for Logging into IUSD Programs:
For Canvas, use the Network ID as the student's username (e.g., 26lastnamefirstname).
For Chromebooks, G-Suite (Google Classroom, Google Drive, Google Docs) and Clever, use the Network ID + @iusd.org (e.g., 26lastnamefirstname@iusd.org) as the username.
UPDATED: 8/31/2022 [CK]