This guide shows you to how view course requests in the parent portal.
In order to view student course requests in the parent portal, you will need to login to the correct school year. Course requests are accessible by clicking on the current year link located below the login screen.
Step 1: Start by accessing the Parent Portal login screen:
Ensure that you are on the correct school year before entering your email address. Once you have your email address entered, Click NEXT. Enter your password, click SIGN IN.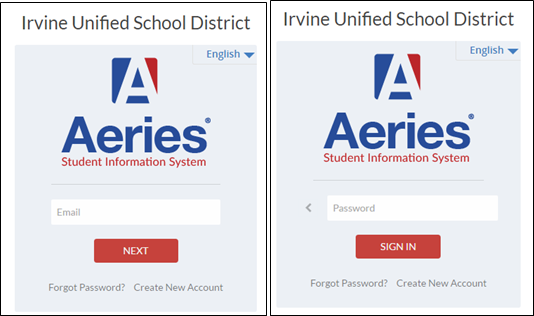 Step 3: From the homepage, select Classes then select Course Requests.
Original View: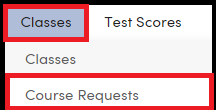 New View: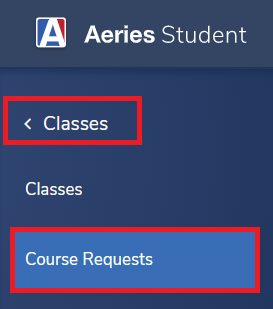 If you have any questions, submit a new ticket or email us at helpdesk@iusd.org.
Last updated 4/19/20 [DB]