This article will show students how to access Adobe Express's application through Clever.
Step 1: Google Chrome
Open the Chrome browser and go to clever.com/in/irvineusd
Click Log in with Microsoft Entra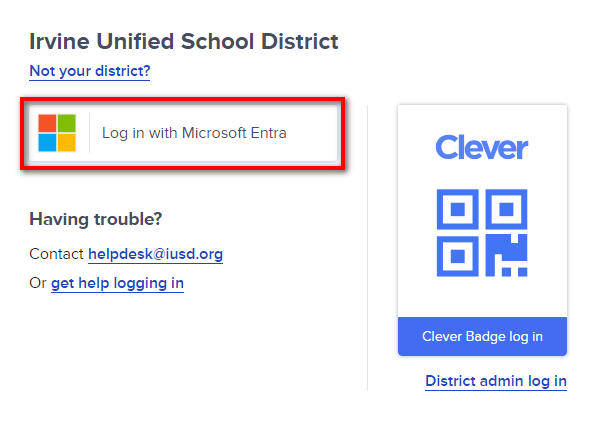 Step 2: Log in with Clever
The student will login using their regular IUSD username (@iusd.org) and password (permanent id).
*If you are already signed into a personal Microsoft account, you must sign out first*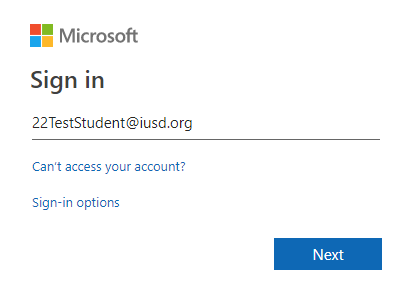 STEP 3: Sign into IUSD Portal
Login using your

IUSD username

and

Password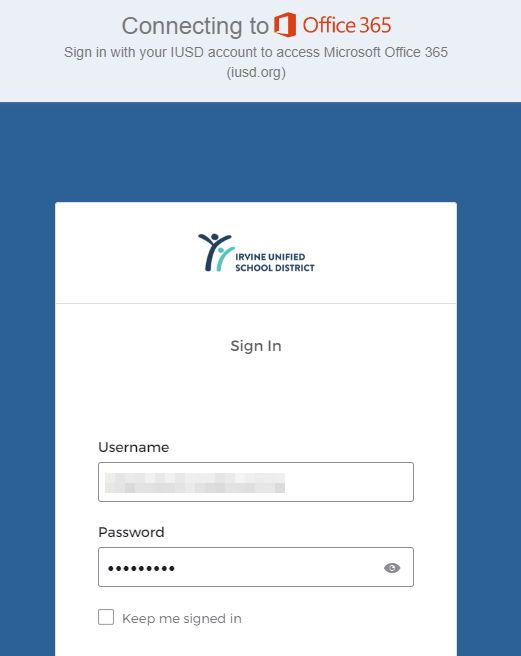 Step 4: Adobe Express
Under the Instant Login Applications category, click on Adobe Express.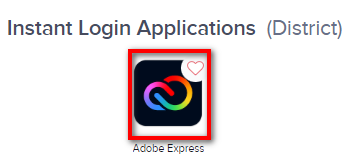 If you have any questions, submit a new ticket or email us at helpdesk@iusd.org.
Last updated 4/4/23 [AA]