Please note: These instructions are dependent upon your cell phone plan with your carrier. If you do not have Personal Hotspot service, you may not be able to follow these instructions. Many users may already have this service included in their plan, but if you receive the following pop-up when following these directions, you will need to contact your carrier. Please consult with your wireless provider to determine whether or not you have this service, and whether or not enabling this service will incur additional costs on your monthly bill.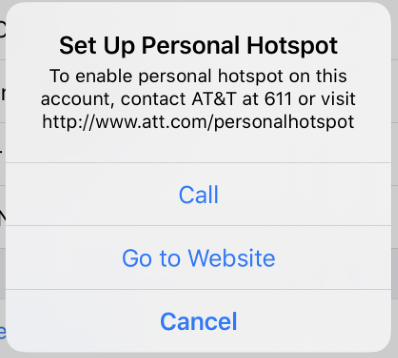 If included/enabled on your wireless plan, please follow these instructions to enable a Personal Hotspot using your iPhone. This will enable your non-cellular networked devices to connect to the internet using your cell phone's network.
Before you begin: These instructions were created using an iPhone running iOS 13.3.1. If your device does not match this version, the titles, icons, and navigation maybe slightly different. In general, these screenshots should be similar enough to help with any relatively recent iOS version.
Open the Settings app, tap Personal Hotspot.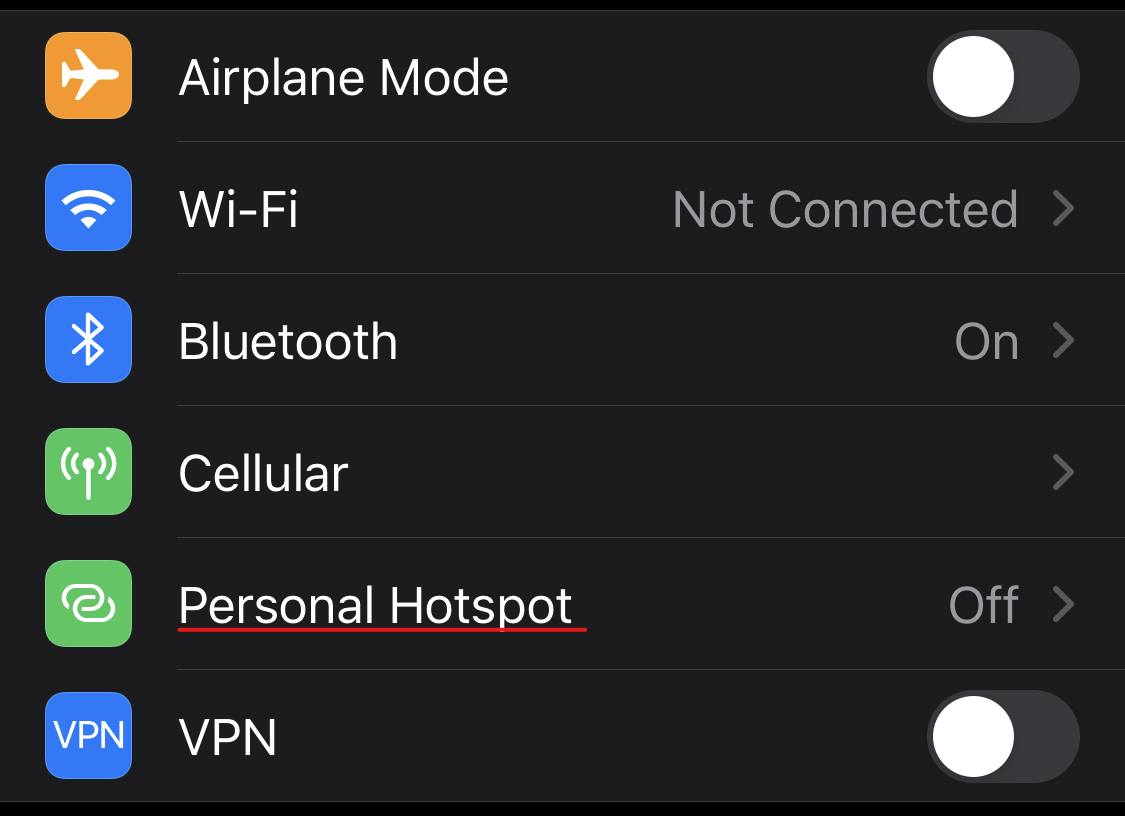 Tap Wi-Fi Password, set a secure, unique, and private password.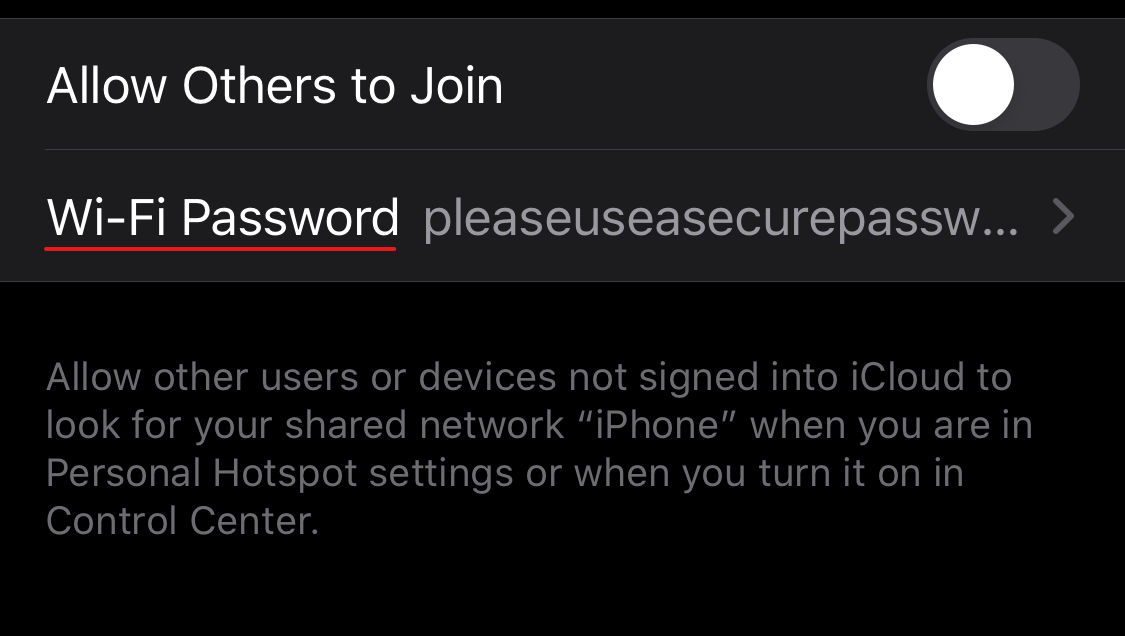 Tap Allow Others to Join, this is required for allowing any of your non-Apple iCloud devices to connect (like Chromebooks, or laptops).

The wireless network created using this service will be named after your iPhone. You can join it like any other wireless network. There are a number of ways to connect, as listed below.