Bluebook™ is a digital testing app from College Board used for various tests like the Digital PSAT and AP Exams. You can launch the Bluebook™ testing app from the main sign-in screen on an IUSD-issued Chromebook.
You can only run Bluebook on a school-managed Chromebook—you cannot use a personal Chromebook. You may download Bluebook on a personal Windows or Mac device.
Chrome OS 114 (or above) is highly recommended. Bluebook won't run on operating systems below Chrome OS 102.
Connected to WiFIUSD (Do NOT connect to any other Wi‐Fi network.)
Battery fully charged or available A/C power adapter
LAUNCHING BLUEBOOK ON AN IUSD CHROMEBOOK
The Bluebook™ testing app is deployed to all High School IUSD-managed Chromebooks as a kiosk app and is accessible from the Chromebook sign-in page. *Users do not need to sign in to the Chromebook!
If you're testing on an IUSD-issued Chromebook, please sign out and then launch the Bluebook app from the apps menu in the lower left corner.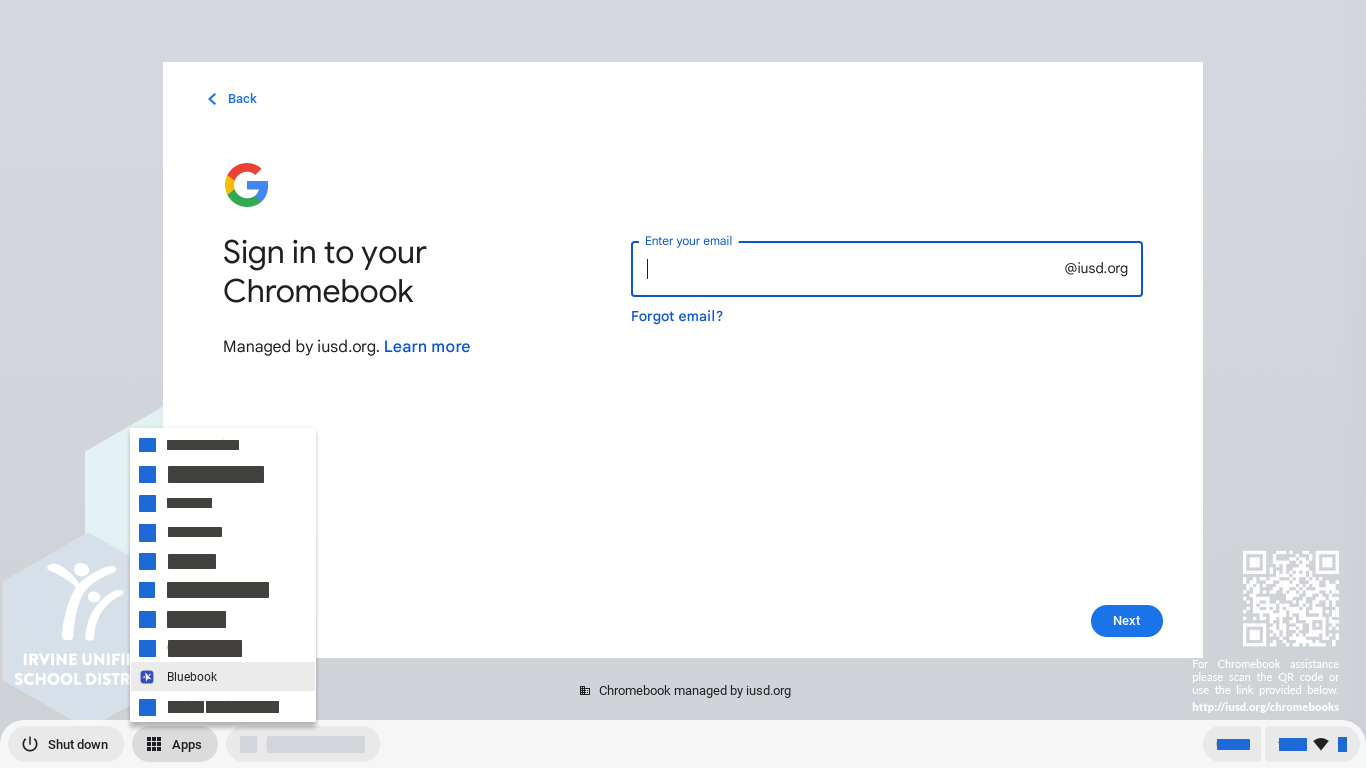 Locate the Apps menu in the lower left of the sign-in page next to the Shutdown option.

Click on Apps Menu
Click on the

Bluebook™

to launch the testing application
This document was created for Irvine Unified School District by the Information Technology Department.
If you have any questions, submit a new ticket or email us at helpdesk@iusd.org.