WHAT IS THE PURPOSE OF THIS TUTORIAL?
This tutorial will show students how to create an account and join a class.
---
Step 1: Khan Academy
Go to KhanAcademy.org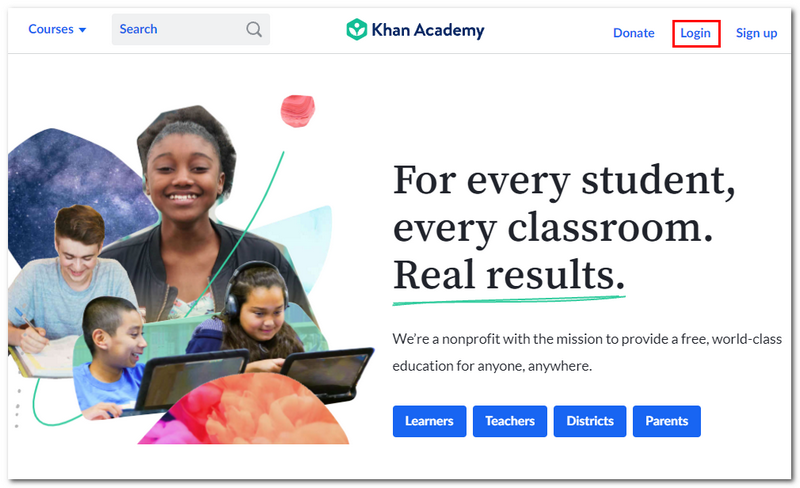 Click Continue with Google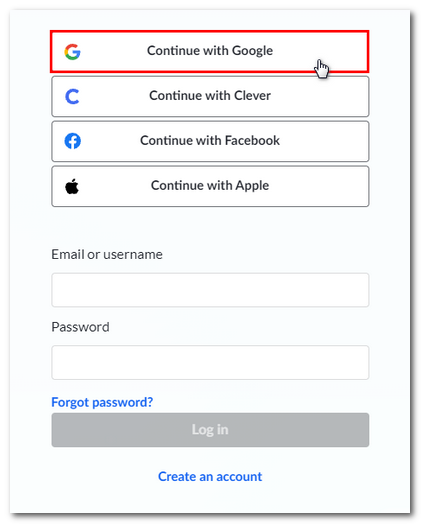 It will ask you to login to your Google account.
Make sure that your IUSD account is selected and then click "Allow"

Now to finish the account setup, you will be asked your age and what class you are in.
Choose your age and click "Done! Keep learning."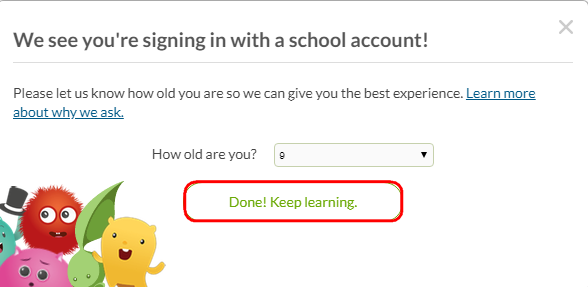 Choose your class and click Continue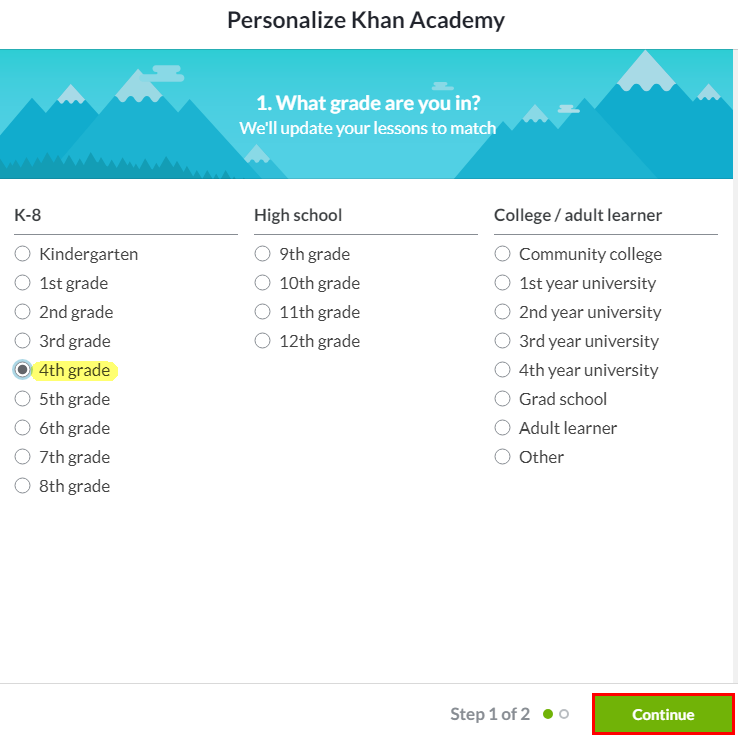 Choose the subject or grade level
Click Continue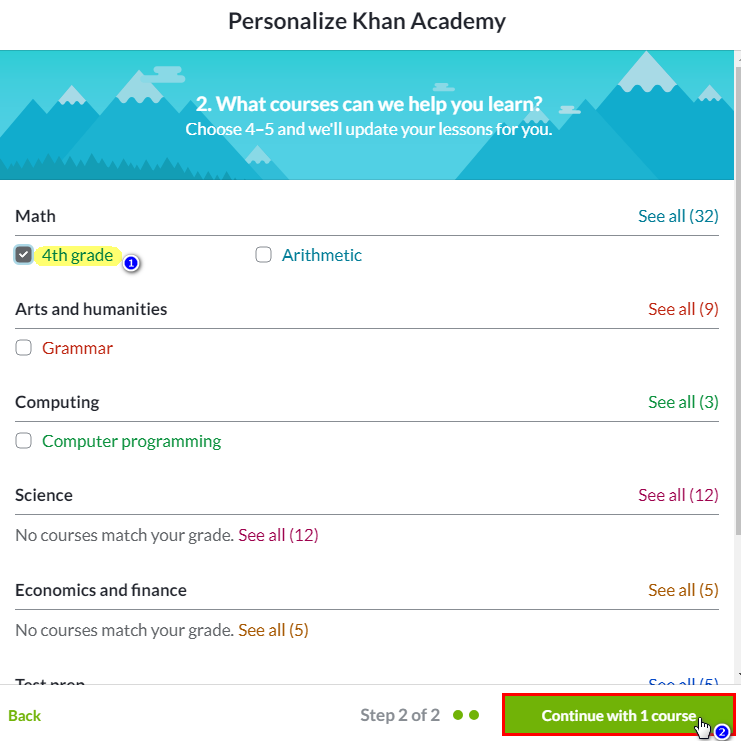 Your account is now set up.
---
Step 3: Join Class
From the home screen, click on the "Coaches" tab

Under Join a class, type in the class code
Click Join the class

You're done! Your teacher should show up under "Your coaches".

---
This document was created for Irvine Unified School District by the Information Technology Department.
If you have any questions, submit a new ticket or email us at helpdesk@iusd.org.
Last updated 11/20/23 CK