Panorama: Survey Login
This guide will show students in grades 3-12 and teachers in grades PK-2 how to log in to Panorama and access their survey.
Step 1: Log in to Panorama
Visit iusd.org/panorama and log in using your Google email address and password.
For students on a Chromebook, you may be automatically signed in and can jump to Step 2.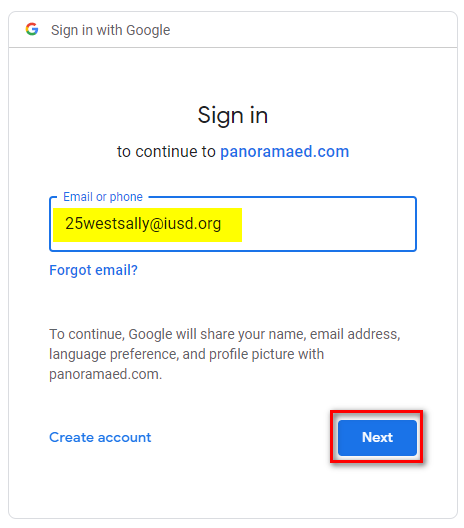 Step 2: Start Surveys
Once you have logged in, click on "Start Surveys" to begin.

Step 3: Submit Survey
Once you have finished your survey, click the Submit button at the bottom of the survey.
Please note: you must complete the survey in one sitting and answers do not autosave.

After clicking Submit, you will see the following message.

If you need further assistance please submit a new ticket or email us at helpdesk@iusd.org.
Last updated 1/19/22 [KC]