To improve and simplify the sign-in experience, you will see a new page when logging in to a Chromebook.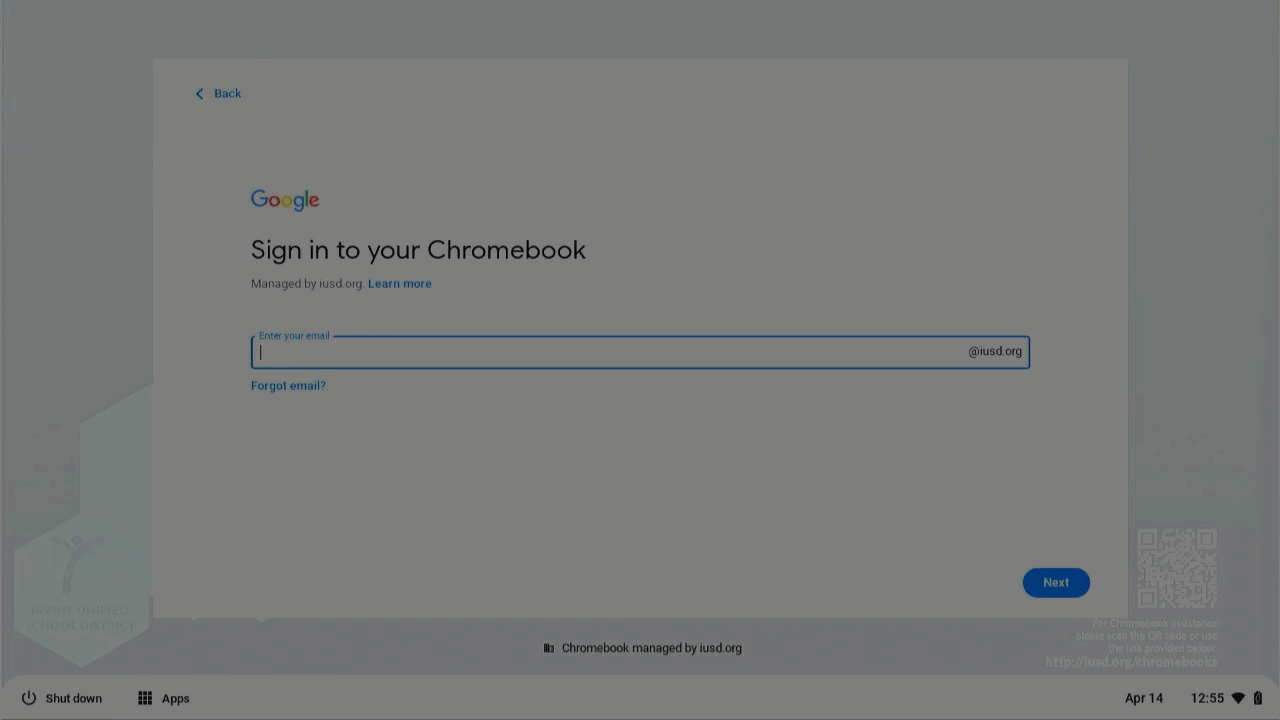 ---
Step 1: Enter your IUSD Username
Enter your username on the Chromebook sign-in page

Click next
A password is not needed in this step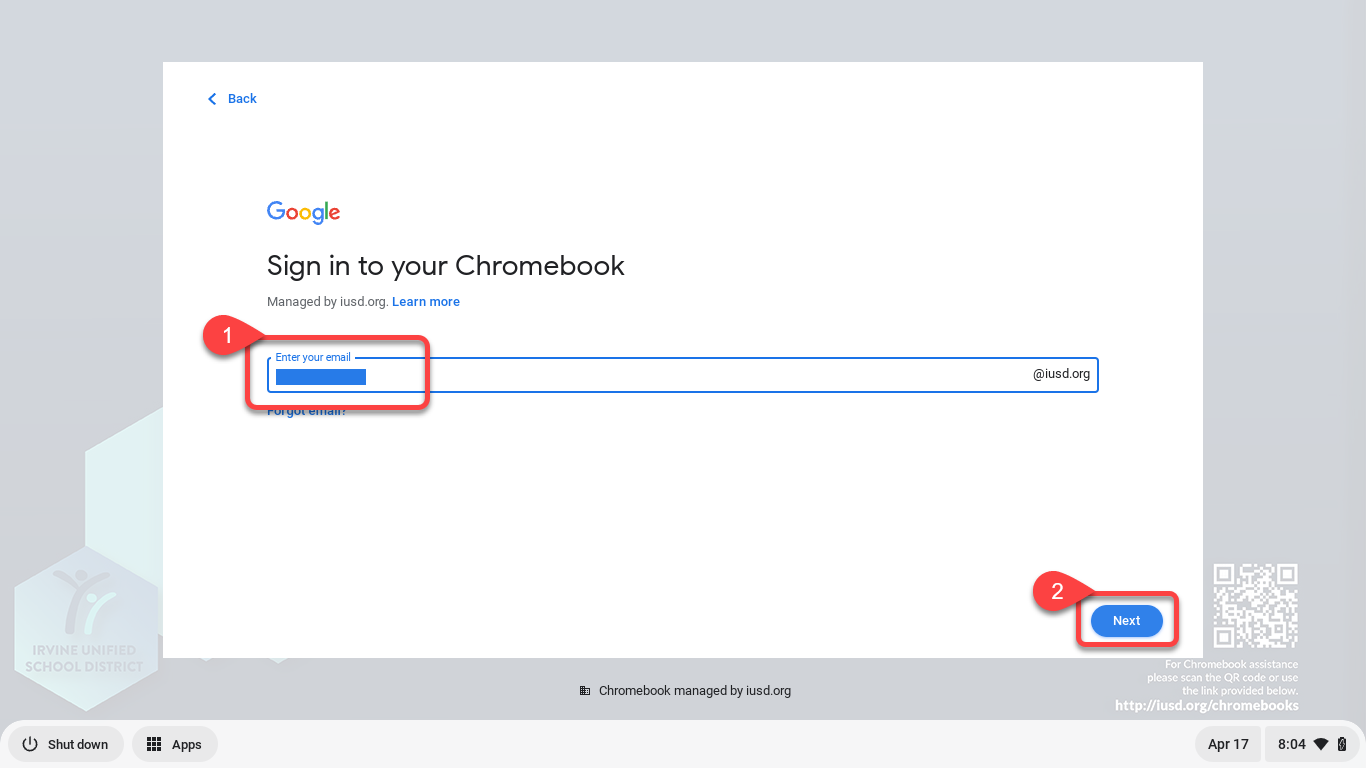 ---
Step 2: Enter your password
You will be taken to IUSD's OKTA sign-in page.
Enter your password

Click Verify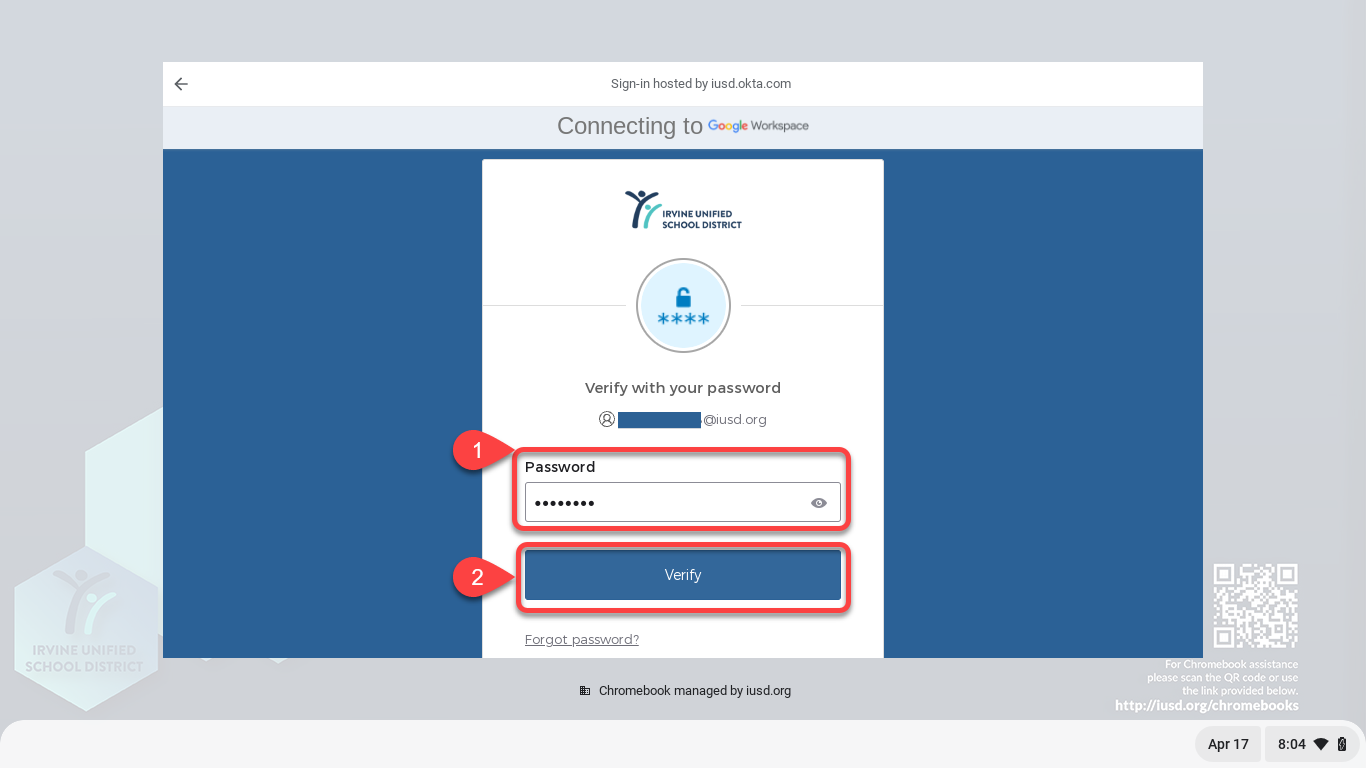 ---
If you cannot log in to your Chromebook, please reach out to helpdesk@iusd.org, and our team will be able to assist you.
Why is this change taking place?
The change in the Chromebook login process is a necessary measure taken as part of the IUSD's transition to the OKTA platform. This transition will offer several advantages to the district, such as heightened account security, the potential for future implementation of multi-factor authentication, simplified sign-in processes, improved resilience and access, and greater adaptability in supporting the district's evolving needs.
While we recognize that these changes may require some adjustment, we are confident that the transition to OKTA will ultimately improve the work experience for users by enhancing security, efficiency, and flexibility. 
This document was created for Irvine Unified School District by the Information Technology Department.
If you have any questions, submit a new ticket or email us at helpdesk@iusd.org.