WHAT IS THE PURPOSE OF THIS TUTORIAL?
This tutorial will guide you through the necessary steps to remove a student from a Parent Observer account.
---
Step 1: Log in to your Observer Account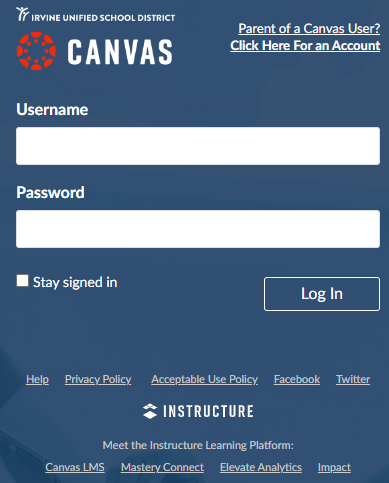 ---
Step 2: Navigate to Account Settings
Click Account in the upper left corner below the Canvas logo.
Select 'Observing' from the pop up menu.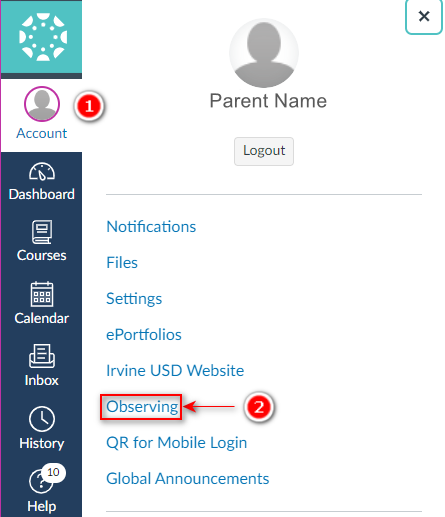 ---
Step 3: Remove the Student
Click 'remove' next to the student's name you would like to stop observing.
Click 'Okay' in the pop up window to confirm this action.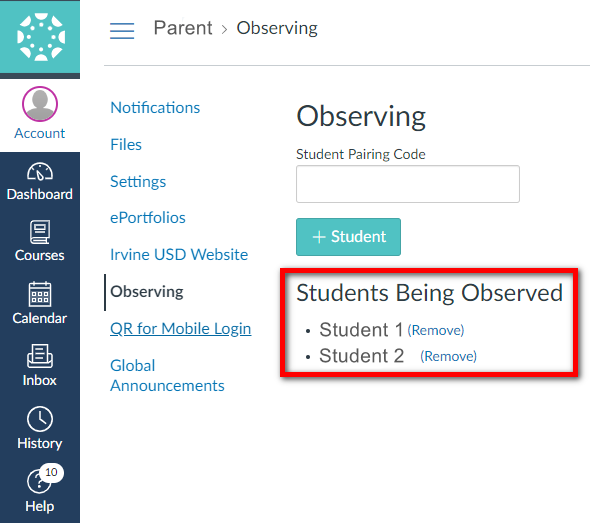 ---
This document was created for Irvine Unified School District by the Information Technology Department.
If you have any questions, submit a new ticket or email us at helpdesk@iusd.org.
Last Updated 7/10/23 EE