WHAT IS THE PURPOSE OF THIS TUTORIAL?
This guide will detail how to fill out and submit an annotation assignment in Canvas. In an annotation assignment, you are able to text, draw, and insert comments for your instructor without having to download the assignment, complete it and upload it into Canvas.
---
Step 1: Open your Assignment
Navigate to your course
Click Assignments in the left hand side navigation menu
Click on the intended assignment to complete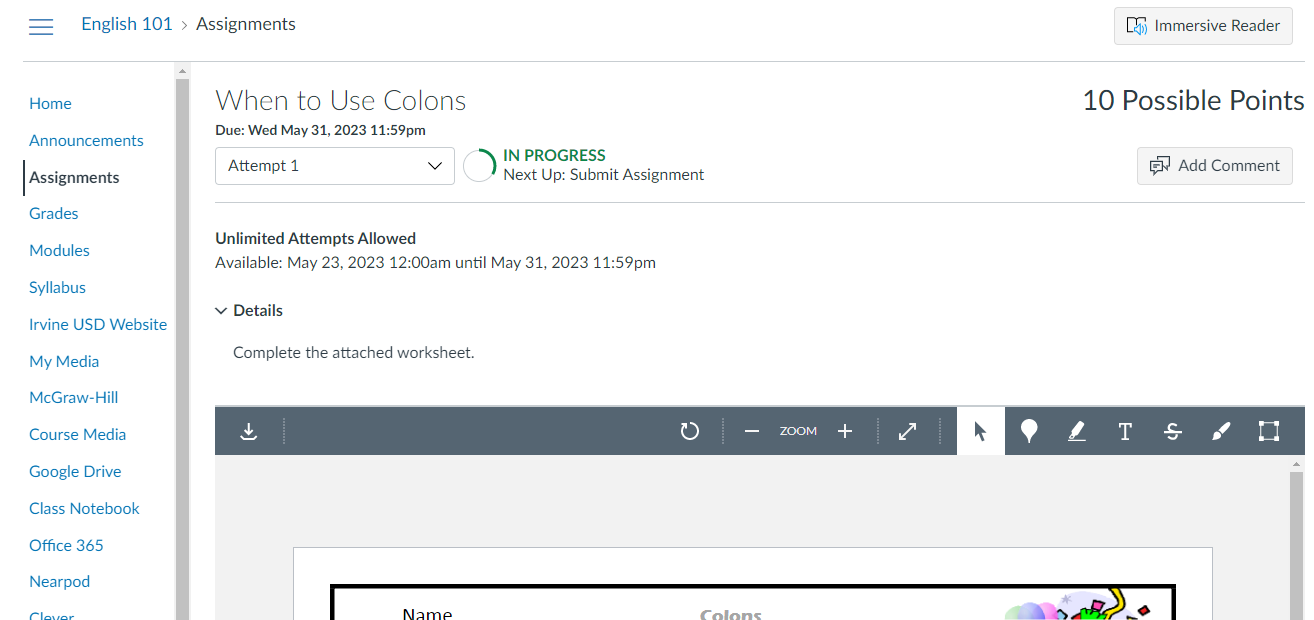 ---
Step 2: Annotation Features
Annotation Features include the following:
Point Annotation: Points out a word or letter and allows you to create a comment
Highlight Annotation: You can highlight word(s) or letters in a variety of colors
Freetext Annotation: Adding of Textboxes
Strikeout Annotation: You can select a word(s) to strikeout
Free Draw Annotation: Draw on the document
Area Annotation: Draw rectangles

---
Step 3: Submit Assignment
Once you have completed all annotations to the assignment, click Submit Assignment

---
This document was created for Irvine Unified School District by the Information Technology Department.
If you have any questions, submit a new ticket or email us at helpdesk@iusd.org.
Last Updated 5/23/23 EE