WHAT IS THE PURPOSE OF THIS TUTORIAL?
This guide will show parents how to complete an online form. Parents can only respond to forms if they are signed into ParentSquare through a computer's web browser, mobile web browser, or the app. Once logged in, parents can answer the required questions and complete the online form or permissions slip.
---
Step 1: Login to ParentSquare
Go to https://parentsquare.com/signin and sign in to your account with your email address and password.





If you have not made an account yet, please enter the email address or phone number listed in your contact record in your student's Parent Portal account.
---
Step 2: Locate the Link to the Form
To locate the Form from an email that has been received:

If you have already created an account, you can click on the direct link sent in the email to complete the form.
If you have not created an account, follow the directions above. Once your account is created, you can click on the direct link to complete the form.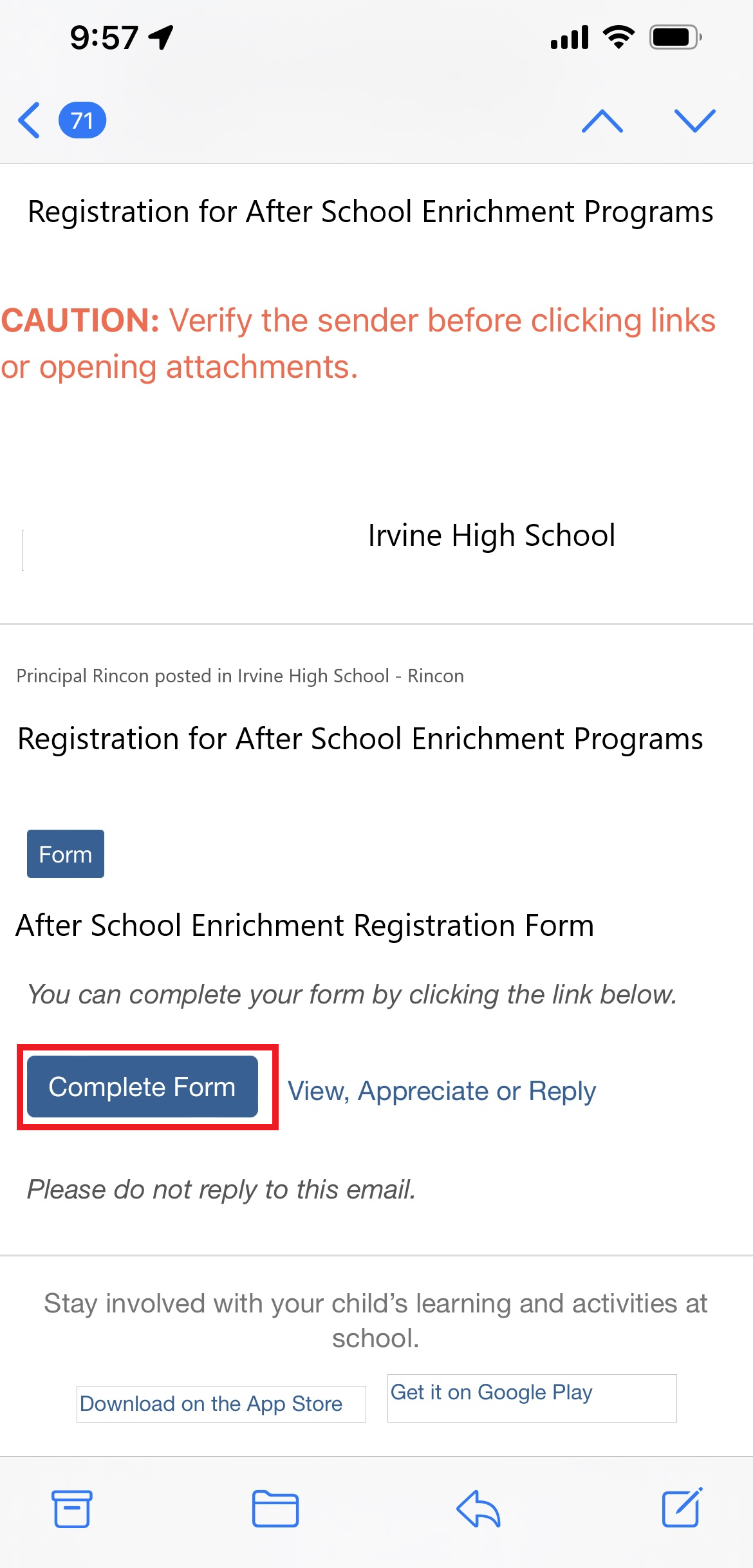 To locate the Form from a post in ParentSquare, login to your account and choose the Post Option on the left hand side navigation bar
Scroll through the posts to find the desired post
Click complete Form

---
Step 3: Complete the Form
If your form has the option to select your child, select your child form the drop-down menu under Student Name
Answer any additional questions
Click Save
If you need to complete another form or permission slip for another child, click complete another form
This document was created for Irvine Unified School District by the Information Technology Department.
If you have any questions, submit a new ticket or email us at helpdesk@iusd.org.