WHAT IS THE PURPOSE OF THIS TUTORIAL?
A teacher may send a calendar invite with a request for an RSVP. This tutorial explains how to RSVP for an event.
---
Step 1: Login to ParentSquare
If you have not made an account yet, please enter the email address or phone number listed in your contact record in your student's Parent Portal account.

---
Step 2: Review the Invite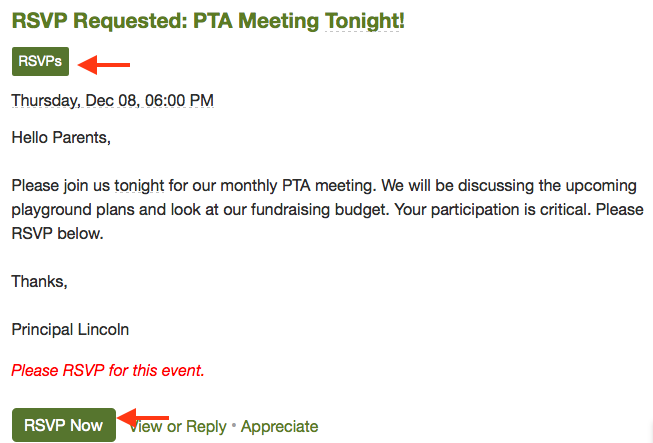 ---
Step 2: Indicate Your Availability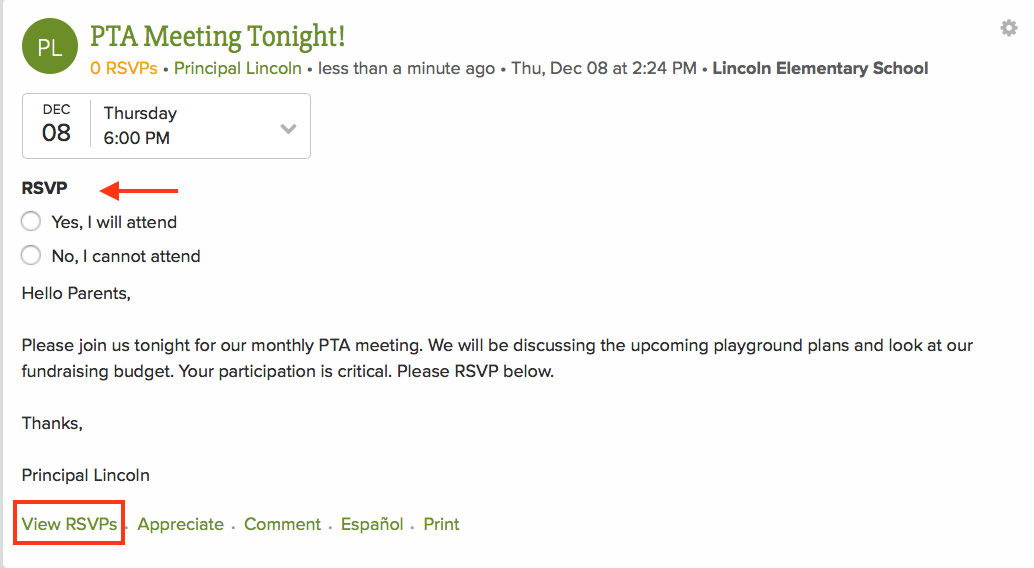 ---
Step 3: Complete RSVP Request
Update your information as requested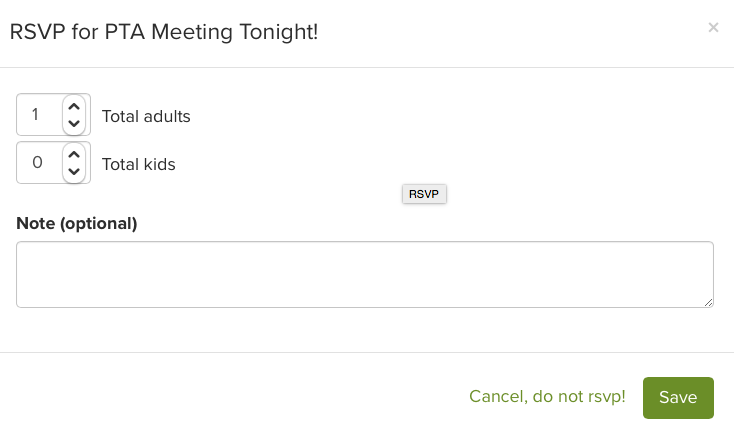 Click Save (Your name will appear once you click Save)
NOTE: Names of respondents as well as comments/notes in RSVPs will be public for other users to see
---
Step 4: Change Your RSVP
Login to your ParentSquare Account (see directions at the top of this tutorial)
Click Sign Ups and RSVPs under the Participation section in left sidebar
Find the event that you had previously sent an RSVP for and click the green button that says Change my RSVP and follow the prompts
This document was created for Irvine Unified School District by the Information Technology Department.
If you have any questions, submit a new ticket or email us at helpdesk@iusd.org.