What is the Parent App?
The Canvas Parent App allows parents to better manage their student's courses, as well as set reminders and alerts to track student progress. The app is not meant to all parents to dig into every aspect of their student's courses, and is not a replacement for using the the Canvas site.
Step 1: Download Canvas Parent App
Go to the app store for your device and download the Canvas Parent App by Instructure.
For more information on downloading on a Apple device, please see this guide.
For more information on downloading on an Android device, please see this guide.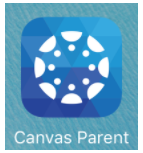 Step 2: Create Account
If you have already created your parent account, go to step 3.  If you need to create a parent account, click "Create Account".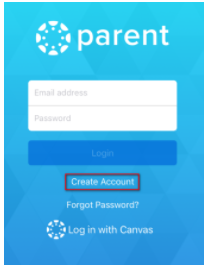 A new screen will ask for your name, email address and the password you would like to use for your parent account. The email used for this step will become your username for your parent account. Once complete, you will be at step 4, but step 3 will show you how to log into Canvas in the future.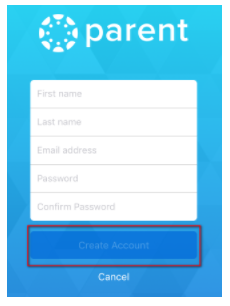 Step 3: Login
Use your existing parent account email and password. If you do not remember your password, you will need to email helpdesk@iusd.org for assistance.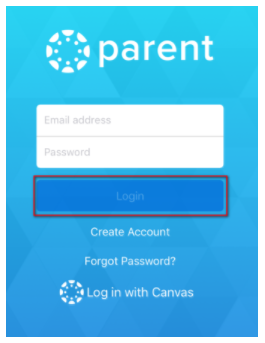 Step 4: Linking Account to Students
Once your account has been created or or you login for the first time, you will be prompted to add students. The first step will be to find your student's school. Type "IUSD" and select IUSD.instructure.com from the dropdown menu when it populates.
Resources
A student's username and password can be found in Parent Portal, if you have never used Parent Portal, you'll need to reach out to the school site for assistance before continuing.
To find your child's username and password:
Login to

Parent Portal

(https://my.iusd.org)

Hover over Student Info

Click on Demographics

Click on the Student Data 2 tab

Network Login ID = username (the naming convention is year of graduation + last name + first name)

In the top section of that page you will see Perm ID # (this is your child's password for Canvas). It is generally 9 digits long.
This document was created for Irvine Unified School District by the Information Technology Department.
Author: EdTech Help Desk
For technical assistance, please email helpdesk@iusd.org