TCI: Student Login
This guide will show students how to log in to TCI's digital content. This content is adopted for specific HSS courses in High School.
Step 1: Log in to Canvas via Chrome
Visit https://iusd.instructure.com and use the same Username and Password you use to log in to the computer.
Troubleshooting Tip: If you are using an iPhone or iPad, please download the Chrome browser.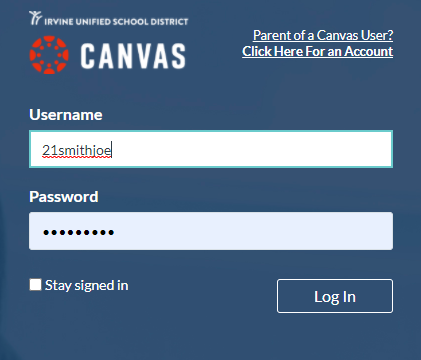 Step 2: Course Access
Click on your class course. If you don't see the class listed, please contact your teacher for assistance.
Step 3: TCI
Once in the course, click on TCI from the left navigation bar to access TCI's online content platform. If you don't see TCI listed on the left side navigation, please click here.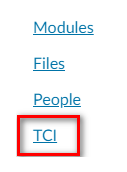 Once clicking on the TCI link, you will be prompted with the following message. Click Open in New Tab.

Step 4: Google Login
If you are already logged in to Google, you should be automatically logged in to TCI.
If not, you will see this screen:
After logging in with your IUSD Google account, you will be logged in to TCI.
If you need further assistance please submit a new ticket or email us at helpdesk@iusd.org.
Last updated 8/17/22 SI