WHAT IS THE PURPOSE OF THIS TUTORIAL?
This article will show users how to log in to CareerSafe. CareerSafe is being used by High School Practical Life Skills classes.
---
---
Step 1: CareerSafe Login
Open the Chrome browser and visit CareerSafe IUSD SSO.
New Accounts
If this is your first time logging in with CareerSafe, you will need complete the account set-up process. This only needs to be done the first time you are logging in to CareerSafe.
Click the checkboxes and then click Continue.

---
Step 2: Course Dashboard & Enrollment
The next screen will show you the CareerSafe dashboard. On this screen you will see any courses you are enrolled in, or you can enroll into a course with a code that will be provided by your teacher.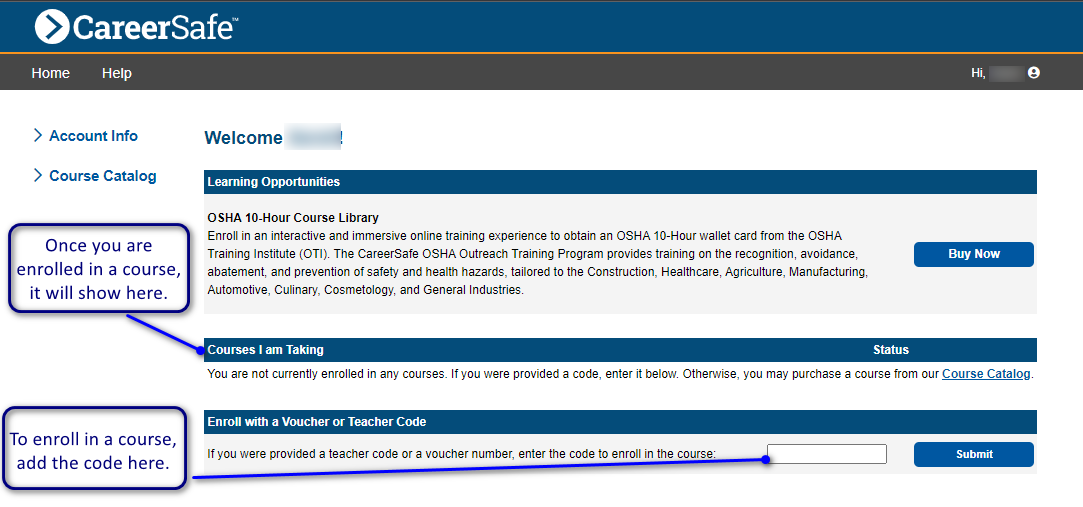 Your CareerSafe account is now set-up. From this point forward, you will be logged in to your IUSD account automatically when on an IUSD campus. If you experience any issues, please email helpdesk@iusd.org.
---
This document was created for Irvine Unified School District by the Information Technology Department.
If you have any questions, submit a new ticket or email us at helpdesk@iusd.org.
Updated 11/8/23 CK