Download the App
Students can search for the 'StudentSquare App' in the App store and install it.
They will need their email/ phone number and password. If they signed in via Google to register their account, they can follow the 'Change/ Reset Password' link in the app to create a password and sign in.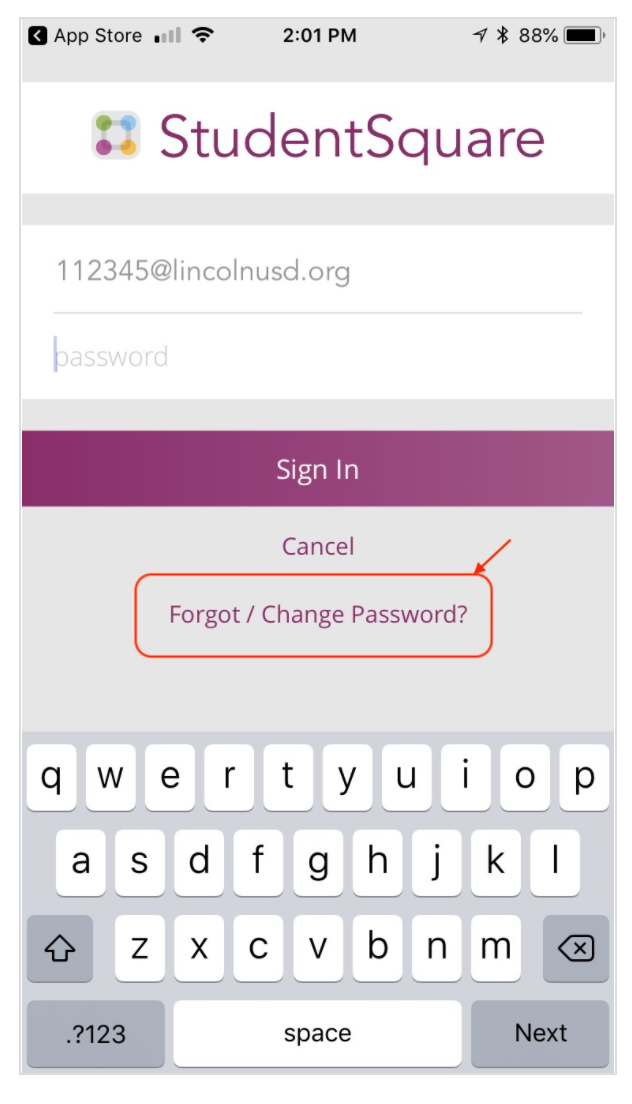 Note: If your school does not allow external email delivery, you will have to safe-list ParentSquare.com so emails from ParentSquare.com are delivered to Students.