WHAT IS THE PURPOSE OF THIS TUTORIAL?
This tutorial will show you how to quickly allow pop-ups on a specific website. In these examples, it will be specifically for Benchmark, but you can apply these steps to any website.
---
Step 1: Site Settings
Go the website that you think is blocking pop-ups and log in.
By default, the pop-ups can be blocked for specific sites.

Click on the lock icon in the URL.
Click on Site settings

Click on the drop down next to "Pop-ups and redirects"

Click Allow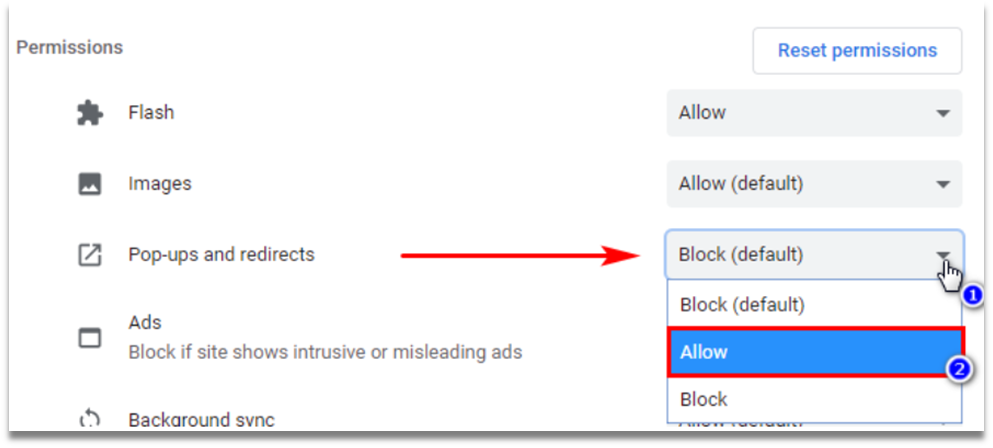 ---
Step 2: Reload
Click back on the browser tab that has the website and then click Reload

---
This document was created for Irvine Unified School District by the Information Technology Department.
If you have any questions, submit a new ticket or email us at helpdesk@iusd.org.
Last Updated 11/13/2023