Allowing Pop-ups in Chrome - Student
This tutorial will show you how to quickly allow pop-ups on a specific website. In these examples, it will be specifically for Benchmark, but you can apply these steps to any website.
Step 1: Login
Go the website that you think is blocking pop-ups and log in.
For this example, I am going to Benchmark (https://iusd.benchmarkuniverse.com/#).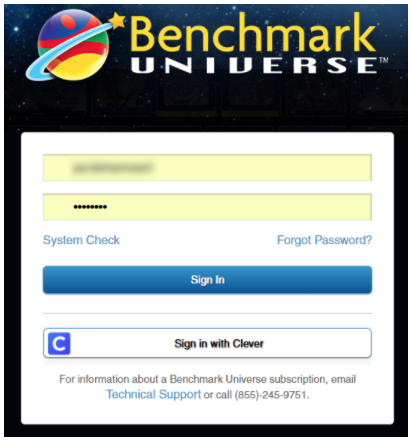 Step 2: Allow Pop-ups
By default, the pop-ups can be blocked for specific sites.
1. Click on the lock icon in the URL.
2. Click on "Site settings".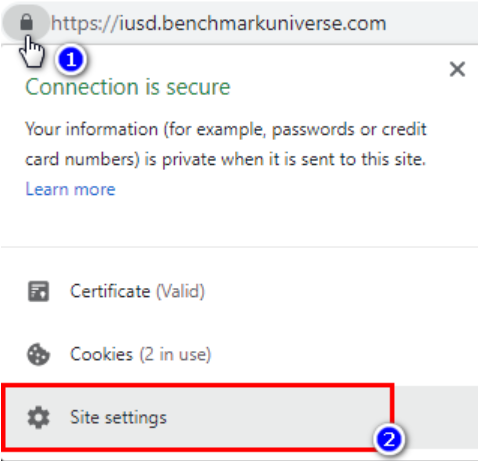 3. Click on the drop down next to "Pop-ups and redirects"
4. Click Allow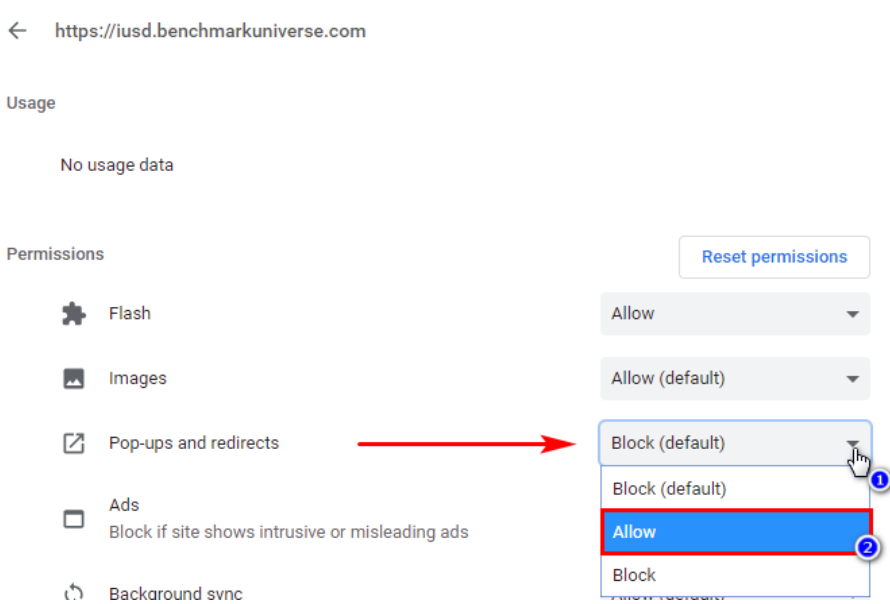 5. Click back on the browser tab that has the website and then click "Reload"

Last updated 10/12/21 [AF]