Studies Weekly Student Login (K-1)
Step 1: Studies Weekly Login
Visit https://iusd.org/studiesweekly and log in with your Google credentials (e.g.19doejohn@iusd.org) and click Next.  You will then be prompted to enter your Google password and then click Next.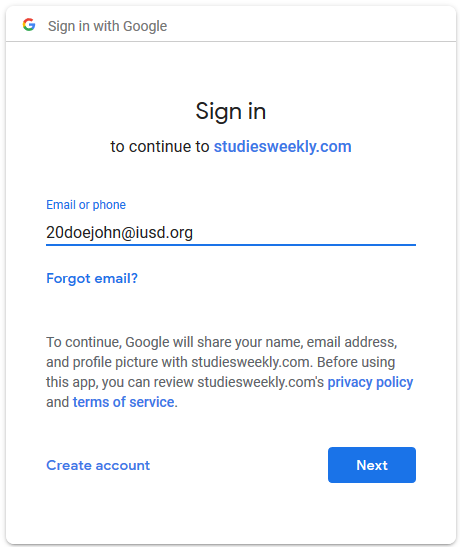 You should now be logged in to Studies Weekly.  If you encounter any issues logging in, please email helpdesk@iusd.org.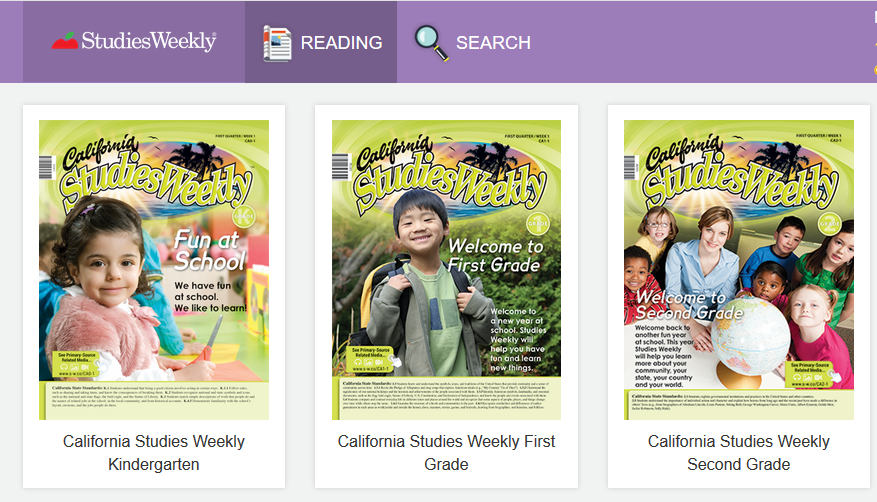 If you have any questions, submit a new ticket or email us at helpdesk@iusd.org. 
Last updated 7/18/19 [KC]