WHAT IS THE PURPOSE OF THIS TUTORIAL?
This tutorial demonstrates how to log in to Studies Weekly.
Note to parents: To access Studies Weekly, you will need your child's Google login information. If you need assistance locating your child's username or permanent ID #, please click here for a tutorial.
Troubleshooting Tip: Please note that you will need to make sure that you are signed out of all other Google/Gmail accounts prior to logging in to Studies Weekly. You must log in with your child's Google credentials (in Chrome, Chromebook, etc.).
---
Step 1: Navigate to Studies Weekly
Click on the Login with Google option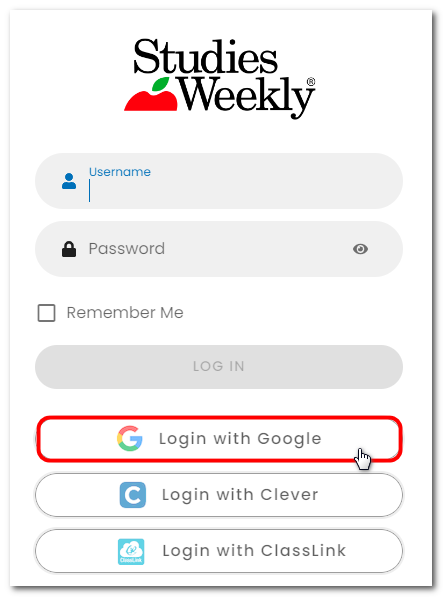 ---
Step 2: Enter Login
Enter your child's Google credentials (e.g. 20doejohn@iusd.org) and click Next.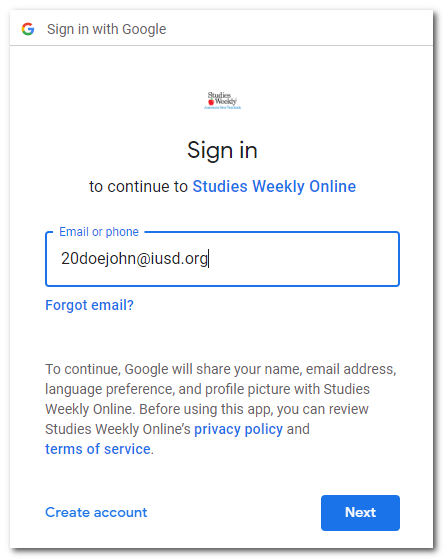 ---
Step 3: Enter Password
You will then be prompted to enter your child's Google password and then click Next.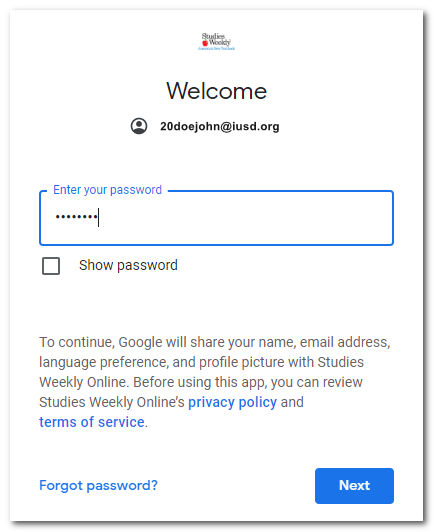 You should now be logged in to Studies Weekly. If you encounter any issues logging in, please email helpdesk@iusd.org.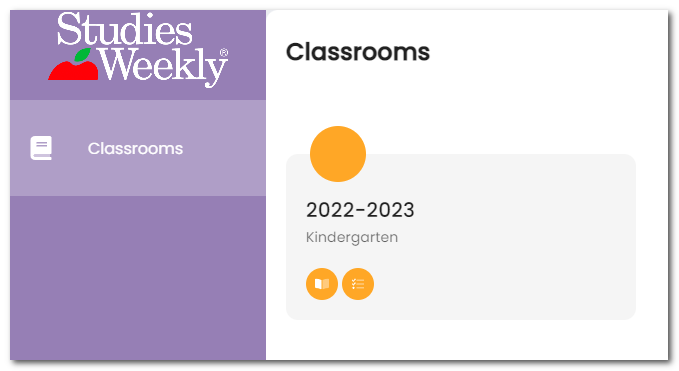 ---
This document was created for Irvine Unified School District by the Information Technology Department.
If you have any questions, submit a new ticket or email us at helpdesk@iusd.org.
Last updated 8/11/23 CK